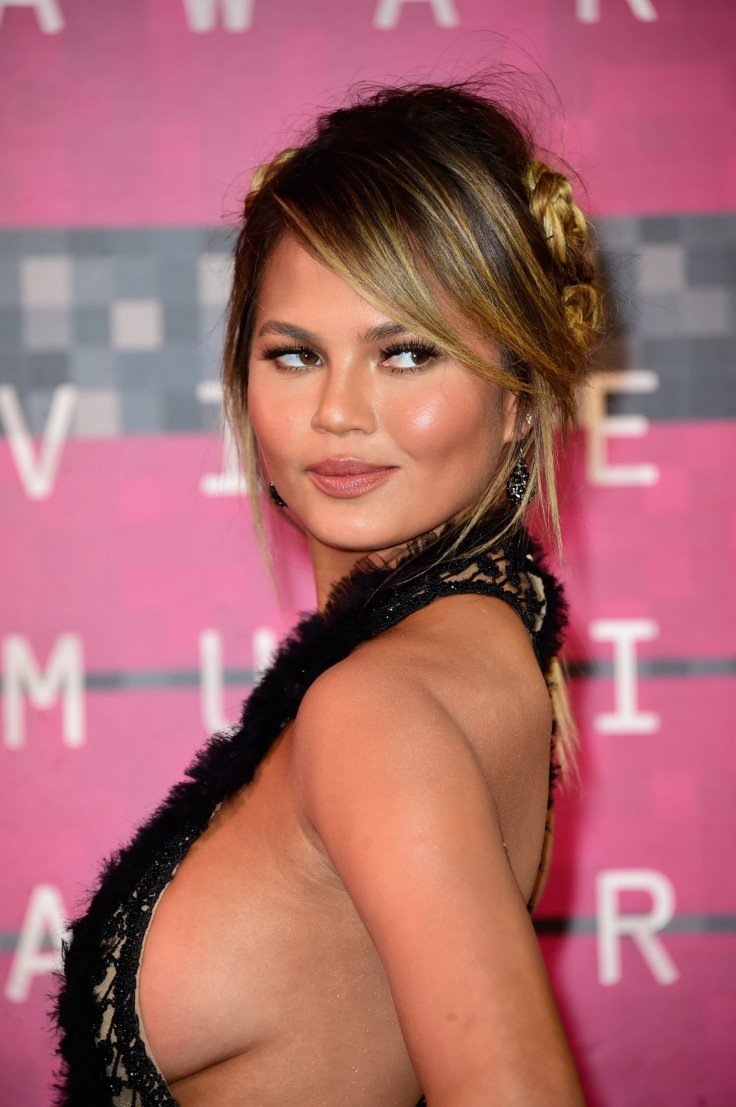 It looks like Chrissy Teigen has taken it upon herself to bring sass back in fashion. The American model and better half of singer John Legend recently graced the cover of the Harper's Bazaar Singapore, and to say the least, her cover shot is as dreamy as it gets.
"Food is the way I show my love," the caption across the cover shot read perfectly describing the swimsuit model's love for food – a glimpse of which Teigen even shared with her fans on Instagram.
And while the new mum might be obsessed with "eating dirty", her flawless figure doesn't show an inch of extra flab. On the cover picture, Teigen – dressed in a cream hued robe and tan top – stuns as she flaunts her bare legs minus any bottom.
"Legs for days!" one admirer wrote, while another added, "Legs for forever," gushing about the part-Thai model's effortlessly chic looks.
Apart from showcasing her enviable curves, the classy photo also captures Teigen's obsession for food – another reason which landed her on the August cover of Singapore edition, marking the country's National Day on 9 August.
As soon as the Sports Illustrated model shared the snap from her glamorous shoot, though, Instagram rightfully exploded with compliments and gushing messages. Most couldn't seem to get over the mother-of-one's toned legs, which she flaunted with panache.
"Beautiful spread!" a fan commented, to which another added in agreement, "This lady is all class."
Someone else couldn't help wondering about the loving banter between Teigen and her Grammy-winning husband over the snap. "Love this - I just picture you telling John, 'I know, I know, I didn't tell them anything toooo juicy....' as he puts his head in his hands," the user wrote.
Amid the sea of compliments, however, some accused the picture of being photoshopped, but that hardly made a difference to Teigen's followers.
"Absolutely breathtaking!!" a fan shared, echoing the general feeling.