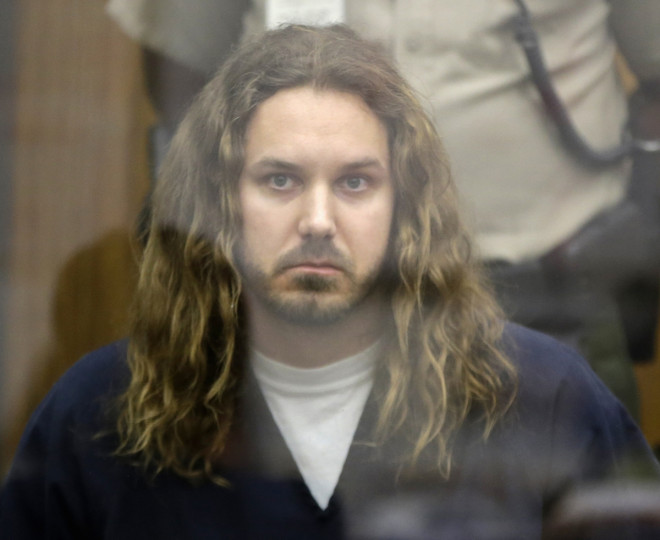 Tim Lambesis, the singer of Christian rock band As I Lay Dying, has been sentenced to six years in jail for attempting to hire a hitman to kill his wife.
Lambesis, 33, was sentenced in San Diego after pleading guilty to soliciting the murder of his wife Meggan in February.
The couple had split, and were engaged in a custody battle over their three adopted children. Lambesis said he was angry about the limited access he was allowed to the children, and the amount of money his wife would get in a divorce settlement.
Lambesis asked a personal trainer at his gym if he knew who would carry out the hit, according to documents submitted as part of the case.
The trainer then contacted San Diego Sheriff's Department, who sent an undercover detective to meet with Lambesis.
As part of a plea deal with prosecutors, Lambesis admitted paying the undercover officer $1,000 (£600) in cash for the murder, with an additional $19,000 (£1,120) to be paid when his wife of eight years was dead.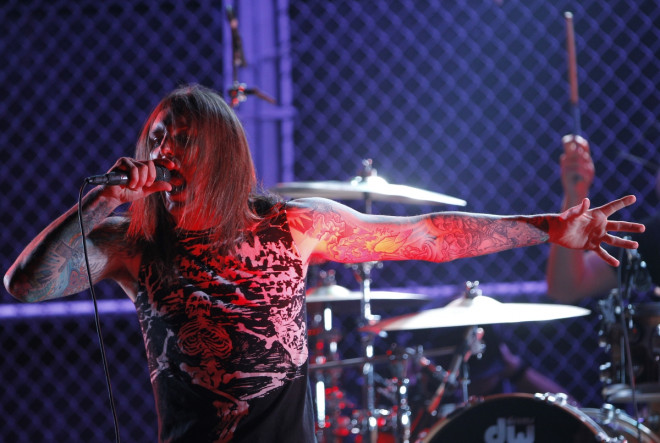 He confessed to providing the officer with photographs of his wife of eight years, the address of her apartment complex, as well as security codes, and a list of dates when their three children would be staying with him to provide an alibi.
As part of the plea deal, Lambesis faces up to nine years in jail.
Meggan spoke in court about how Lambesis had become "dangerous" and that her life "felt as fragile as a piece of paper that could float away at any moment".
Lambesis spoke in court saying: "I do feel deep remorse. I want to thank you for your prayers in the midst of everything that I've done, that you have still have the heart that you do."
Mike Murphy, Meggan's father, said that his daughter and her children still feared that they were in danger.
Meggan and the children are to receive 10 years' protection.
In court, Lambesis said that steroid use was responsible for his behaviour, but the judge pointed out that other people use steroids yet do not plot to murder their partners.
The Grammy-nominated band has since split and reformed with a different lead singer.