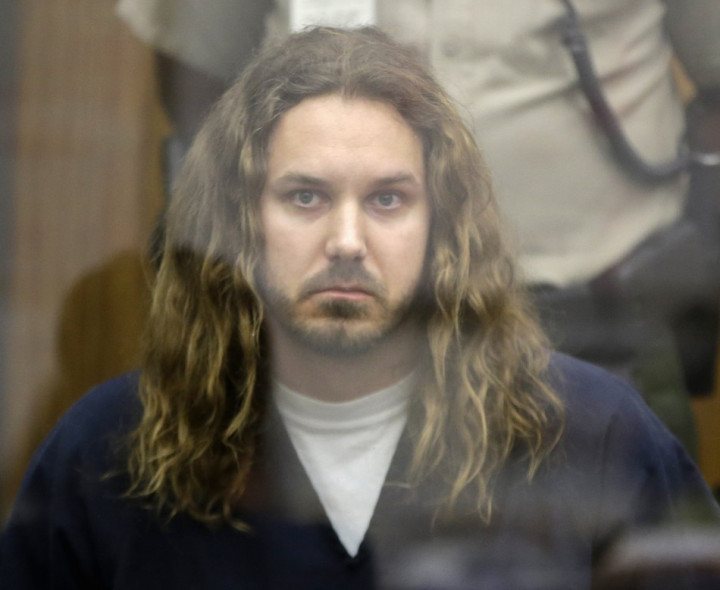 The lead singer of US Christian heavy metal group As I Lay Dying has pleaded not guilty to plotting to hire a hitman to kill his estranged wife.
Tim Lambesis, 32, was bailed for $3m (£1.9m) at a San Diego county court. He is accused of handing an undercover police officer $1,000 and instructions to kill his wife Meggan.
Lambesis also gave the detective, who used the codename Red, a photo of his wife and her address along with the security codes to get through the locked gates of her home. He provided a list of preferable dates to kill her as he would be taking care of their three adopted children, according to deputy district attorney Claudia Grasso.
The singer's lawyer said he had been set up.
Anthony Salerno said: "Law enforcement was fed something by someone who effectively orchestrated the whole thing. He did not intend to harm anybody."
Lambesis was arrested in a shop in Oceanside, southern California on suspicion of attempting to hire a hitman to kill his wife Meggan, who had started divorce proceedings in September after eight years of marriage.
An undercover operation began after a man told police that Lambesis asked him at his gym if he knew anyone who could kill his wife, Grasso told the court.
The gym user arranged for the singer to meet an undercover policeman, to whom Lambesis is alleged to have given the money and information to kill his wife.
Divorce papers show that Lambesis' wife had filed for divorce on the grounds that he had become emotionally distant, irresponsible with money and could no longer be trusted to take care of their three children.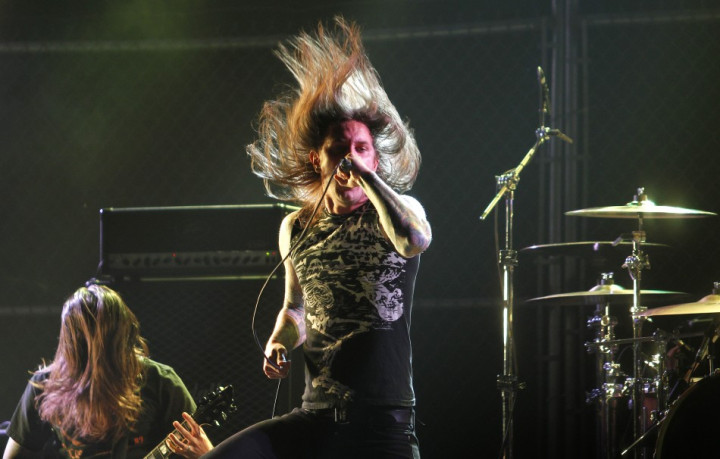 As I Lay Dying formed in 2000 and have released six albums, selling more than one million copies in total.
Their sixth album, 2012's Awakened, was released around the same time Meggan filed for divorce.
Lambesis said in a promotional interview: "On this record, I wasn't purposefully trying to be negative,but I think sometimes we have to be honest with some of the darker and more difficult times of our lives to get back to positivity."
The band's official website said after the arrest: "There are many unanswered questions and the situation will become clearer in the coming days and weeks."
Lambesis returns to court for a preliminary hearing on 10 July.