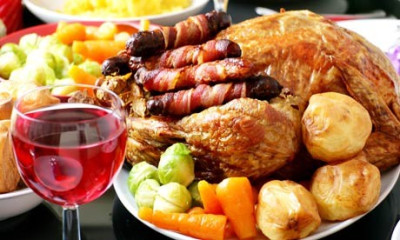 It is the dinner that many of us spend the whole year looking forward to, and for those brave few lucky enough to be cooking Christmas dinner, it's probably been months in planning.
The tradition of Christmas dinner isn't as old as many people think - in fact, it only really dates back to the Victorian era, when Queen Victoria's German husband propagated the festive traditions of his homeland. However the core constituents of turkey, spuds, steamed vegs and Christmas pudding have been firmly established as national staples for decades, and millions of us have been wolfing this classic foursome down for as long as we can remember.
Some people might be a little tired of the classic Christmas menu by now; if you've grown up with eating the same things every Christmas, it may be time to shake things up a bit. Thankfully, you've got just enough time to scrap the standard fare and start again before the big day.
Christmas is today celebrated in hundreds of ways around the world, so there is a cornucopia of quixotic festive formulas to choose from when mapping out your menu for 25 December.
But just in case you are in desperate need of some inspiration to help spice up your Christmas sit-down, IBTimes UK has got a few ideas to get you on your way.