As Christmas approaches, charities are preparing to launch their appeals for donations over the festive period.
IBTimes UK has prepared a guide to 12 charities and their 2013 Christmas appeals.
Oxfam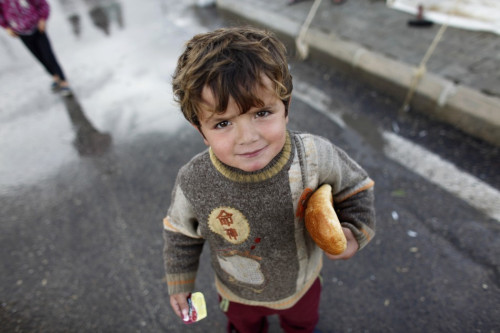 Oxfam has launched its appeal to raise £1m for Syrian refugees in 12 days. Until 14 December, Oxfam shoppers and volunteers are trying to reach the target to help people in Syria get through the winter. Donations will be matched by the British government.
Launching the appeal, Downton Abbey star Michelle Dockery, who has visited Syria with Oxfam, said: "I met families living in sprawling camps, tents on the side of the road and rented accommodation in horrific conditions with the damp so extreme it is making children and the elderly sick. Mothers told me their children are already unable to sleep because of the cold and it is only going to get worse.
"I met just a few of the millions of refugees from Syria who are going to need the very basics to keep them warm and survive the coming months. Oxfam will be doing the best they can by delivering winter kits to help many of the poorest families, but they want to be able to do much more and so we really need the public's help."
Mark Goldring, Oxfam's chief executive, added: "Life is becoming even harder for refugees as winter starts to bite. Temperatures will continue to drop over the coming weeks and inevitably that will start to take its toll on people's health.
"Children are particularly vulnerable. Many are sleeping on the cold ground wearing cotton shirts and a simple cough can quickly escalate into something much more serious.
"People have been incredibly generous last month in giving to the Philippines appeal and we are asking them to dig deep again if they can."
Refuge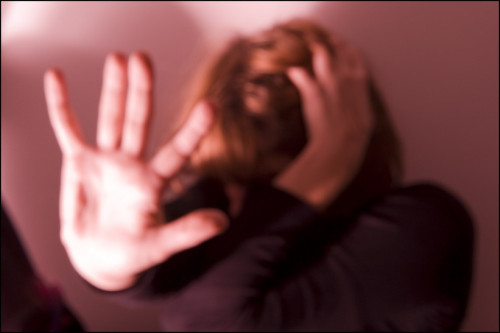 Domestic violence charity Refuge has launched its Christmas Appeal to help the 750,000 children and 1.2 million women who have experienced domestic violence in England and Wales.
This year, the charity has launched a gift list appeal, where people are invited to buy a present for a woman or child staying in a refuge this Christmas.
The charity said that many women and children escape from their abusive partners in the middle of the night, leaving all their belongings behind.
Julie, a woman who was staying in a refuge last Christmas, sent a message to people who donated to the charity last year: "I want to thank you all for bringing me back to life. Your support, through the wonderful Christmas presents, beautiful food and messages made me smile again and feel hopeful for the future.
"With people like you in the world, I know my kids and I can start over. Thank you for all the wonderful presents and support. My children were so happy with what Santa brought them."
Gift vouchers can be purchased through the charity website and the appeal ends on 18 December.
Save the Children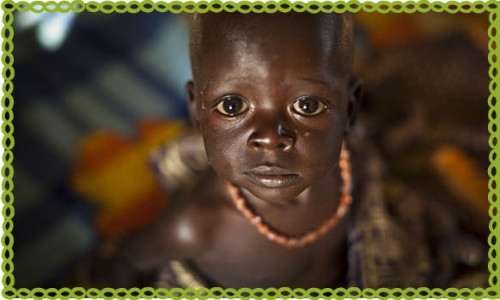 Save the Children is running an advent calendar appeal, giving people a reason to donate on every day up until Christmas.
The charity is also hosting a Christmas Jumper Day on 13 December, where people are invited to wear a festive sweater for £1 or more, which will be used to help children across the world.
Fundraisers are invited to sign up through the website and encourage colleagues, friends and family members to get involved in the day - people are advised they can buy, borrow or decorate their own Christmas jumper.
Donations can be made by texting WOOLLY to 70050, which will give £1.
People planning to buy their own Christmas jumper are advised to visit John Lewis, as £25 from the sale of each jumper will be donated to Save the Children.
Unicef

Unicef is collecting donations for the six million children who have been affected by the conflict in Syria. With winter approaching, the charity is looking to supply them with warm clothes and blankets to protect them from the cold and prevent diseases such as pneumonia.
The charity is working in Syria to help children with warm clothes and medical care, but their resources are running short.
Every donation made to Unicef will be matched by the UK government and funds raised exceed requirements, they will be given to the charity's Children's Emergency Fund.
International development secretary Justine Greening said: "Syria's people are experiencing unimaginable hardship with millions of children in particular facing a bleak and uncertain future.
"The UK has already committed its largest ever humanitarian response to the crisis and we are now teaming up with Unicef to double the power of donations from the British public.
"Our partnership with Unicef means that donations to Unicef's appeal for the children of Syria will be matched pound for pound by the UK government.
Unicef UK ambassador Jemima Khan added: "For over two years, the children of Syria have been witnessing and experiencing one horror after another. I have seen Unicef's work in emergencies all over the world. They work tirelessly to reach every child, but they cannot do it alone and the need has never been so urgent, particularly with winter approaching."
RSPCA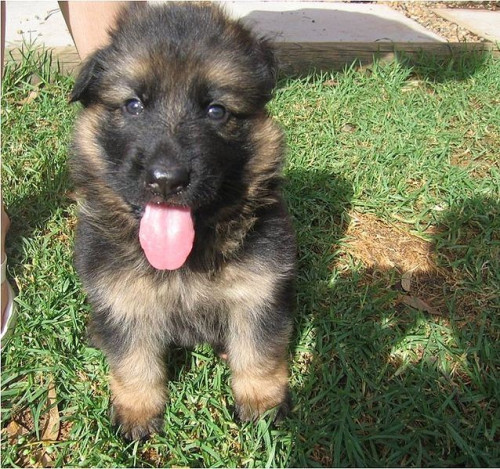 The RSPCA has launched its Christmas appeal while its inspectors work throughout the festive period to help animals that have been abused or neglected.
"Our Inspectors can't stop for the holidays. Winter is when we are needed more than ever, a time of year when financial burdens squeeze homes and more animals need urgent rescuing from horrific suffering and neglect. This year we expect to rescue over 5,000 animals, day and night, whatever the weather," said the animal charity.
It said that £15 would help pay for petrol so inspectors can reach animals and £30 would provide warm blankets, hot water bottles and food. £45 would be used for emergency medical treatment for animals that suffer the worst cruelty.
Help for Heroes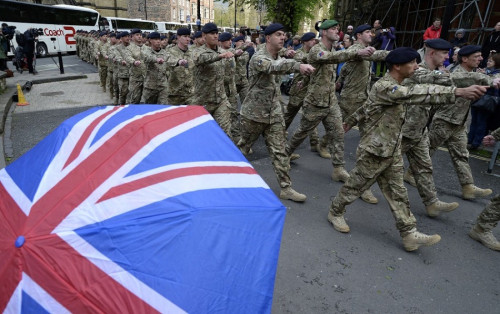 Military charity Help for Heroes is raising money this Christmas to help members of the armed forces and their families.
The charity runs a gift shop where people can buy Christmas presents for their loved ones, or people can donate directly to the charity.
Help for Heroes will also benefit this year from record sales after former paratrooper Luke Turner and Dave Thomas recorded the Christmas single Love from Home.
Shelter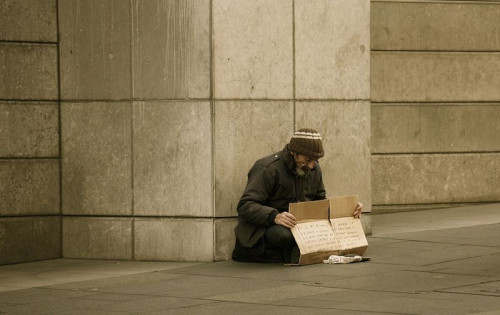 Shelter's Christmas appeal focuses on the 120,000 homeless children across England and Scotland.
An investigation by the charity found out many of these children will have to stay in emergency housing in bed and breakfasts, with half of families interviewed reporting that children in these situations witness disturbing incidents, including open drug use and threats of violence.
Most families said they felt unsafe in emergency accommodation.
Throughout December, the charity expects to receive thousands of calls from families at risk of losing their homes.
Chief executive Campbell Robb said: "No child should be homeless, let alone 80,000. But tragically, with more people struggling to make ends meet and homelessness on the rise, we're bracing ourselves for an increase in demand from families who desperately need our help.
"Our advisers will be working with families facing homelessness every day this Christmas to help them find a safe place to live and get back on their feet - but we urgently need more support this year to be there for these children."
Samaritans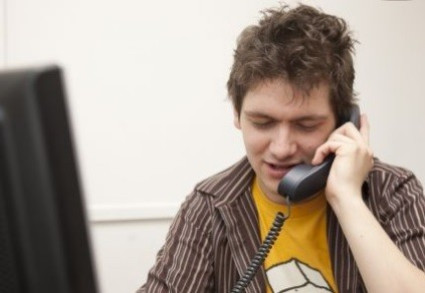 Christmas is one of the busiest times of year for the Samaritans, with the charity expecting to receive around 15,000 calls every day from people.
In the UK, one person takes their own life every two hours and the charity needs donations to ensure its volunteers can answer every call 24 hours per day.
It said that at Christmas, many people can feel that they have nowhere to turn, with everyone else seemingly celebrating with friends and families.
Volunteer Gillian has worked every Christmas for the last seven years. She said: "The most common theme for calling at Christmas is a feeling of loneliness brought on by the fact that you think that everyone else is having a great time.
"Feeling that you've got no-one else to turn to can make you feel so very alone. Also, the other services people normally rely on for the rest of the year are closed.
"There's a really common phrase that I hear: 'They've got their own lives to lead'. People don't want to tell family or friends because they've heard it lots and lots of times already, and they don't want to upset anyone."
Crisis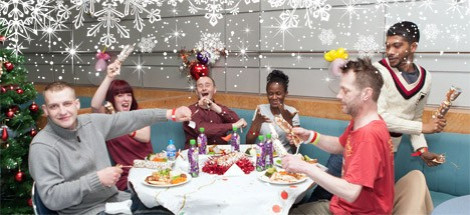 Crisis is running its Crisis at Christmas appeal this year in an effort to help provide support and companionship to those living in loneliness and isolation.
The charity is looking for volunteers and donations to provide people in need with three hot meals, including Christmas dinner, the opportunity to shower and change their clothes, have a haircut and get medical help and advice if needed.
People can reserve a place for one person on Christmas day for £21.84. Alternatively, volunteers are required at the charity's centres in Newcastle, London and Edinburgh.
Age UK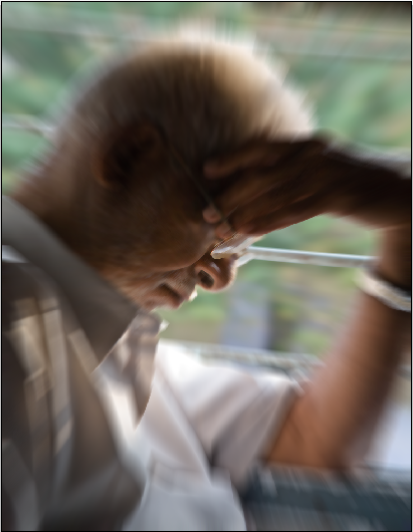 Age UK is running a Spread the Warmth campaign to help people stay warm over winter as fuel bills get increasingly expensive.
It is estimated that 24,000 older people are at risk of dying from the cold - amounting to 200 deaths every day.
On top of this, 1.7 million elderly people in the UK cannot afford to heat their homes, with a third saying they live mainly in one room to save money.
Age UK said that 3.5 million older people dread the cold weather every winter, with another half a million spending Christmas Day alone.
The charity uses donation money to distribute heaters, electric blankets and warm clothes, as well as helping provide advice on how to save money. It also runs Christmas parties to help older people make friends to stop loneliness.
NSPCC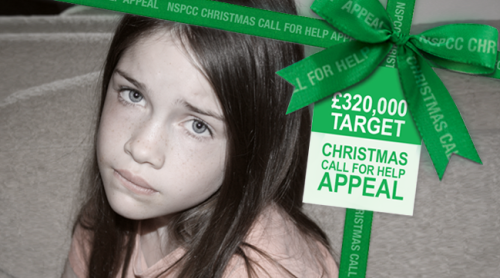 The NSPCC is aiming to raise £320,000 for this year's Christmas appeal. It said that every £4 would help answer a child's call to ChildLine; the charity is expecting thousands of calls over the festive season.
It is raising funds through a number of appeals, including the option of sending a child a personalised letter from Father Christmas through Rudolph Mail for £5, created by illustrator Jason Chapman.
People can personalise the letter with the child's name, age, gender, best friend or family member's name.
The NSPCC is also putting on a number of fundraising events across the UK and is running a video advent calendar, where celebrities send out festive messages each day until Christmas.
Barnados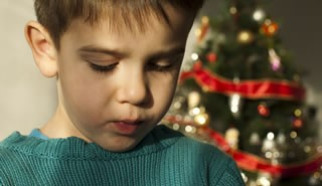 Children's charity Barnados is raising funds to help children who live in poverty - believed to be one in four.
This year, the charity has been one of those chosen to benefit from ITV's Text Santa Christmas TV appeal, which runs throughout December and will end with a live TV show on 20 December.
One of the children the charity is helping is Tayyibah, a 13-year-old who has cared for her sick mother since she was 10.
"Kelly at Barnardo's, she's always been there for me," she said. "Like I told her we didn't have a washing machine and now we've got one through a Barnardo's grant.
"She's like a fairy godmother, because if you've got a problem you can just tell her and it's solved. We were freezing and living like that for ages, the landlord only fixed things after Kelly got on the case."