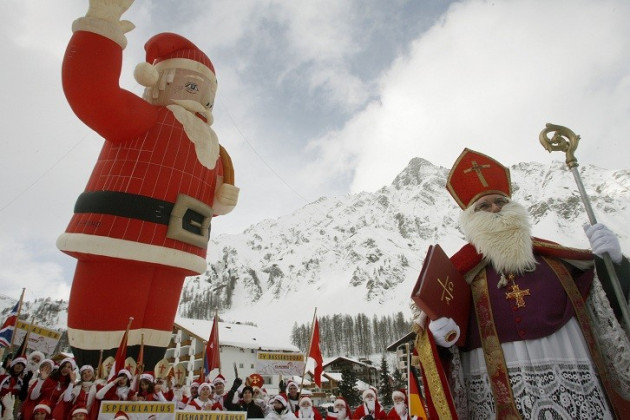 Don't read on if the arrival of Christmas-themed fun weeks before the big day annoys you.
Staying away from snow-capped Switzerland would be advisable too.
Depending on your view on premature festive cheer, a whacky contest in Switzerland may either cause much ho-ho-ho, or be a reason to run off to the mountains.
That is because a small town in the alpine country is braced for the visit of Santa Claus - or whole ranks of Santas to be more accurate.
Men and women from around the world come to resort town of Samnaun every year to bid for the crown of best Santa in the world.
Previous championships required contestants to show their skills in dancing, chimney climbing and sleigh riding, reported ESPN.
Another event saw would-be Santas combing the isolated town in horse-drawn carriage in search of pictures of world-famous locations. After all, no self-respecting Santa can afford to get lost while traversing the world on such a tight deadline.
The Christmas spirit was also judged to keep out any bad Santas.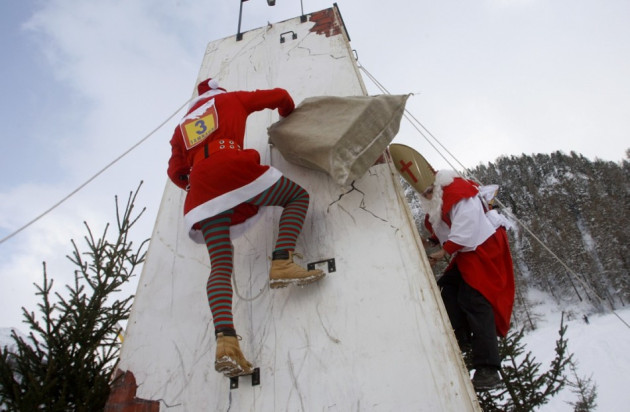 Last year, the title was won by native team Auwer-Chlause for the second year in a row. Previous competitions have featured a team of US marines take part.
Just before Advent, which starts on 2 December, the small community becomes the most festive location in Switzerland. Being able to call on some help might cheer Father Christmas as he prepares single-handedly for the bggest parcel delivery operation ever known.