The Australian government has decided to scrap knights and dames from the country's honours system, a little over a year after they were controversially reintroduced by former Prime Minister Tony Abbott. Pro-Republican Prime Minister Malcolm Turnbull, who ousted Abbott to become leader of the Liberal Party in September, said awarding knighthoods and damehoods is "not appropriate" in modern-day Australia.
The March 2014 decision to reinstate the honours system was politically damaging for Abbott, who angered several of his own party members by awarding Australia's highest honour to Prince Philip, Queen Elizabeth II's husband, in January. The country's Republicans have long argued that the honours system is an antiquated remnant of British colonialism. Australia is a parliamentary democracy that retains the Queen as a largely ceremonial head of state.
Turnbull said he consulted with the Queen and his colleagues before making the change. The decision will not affect existing knights and dames. This would effectively mean the Duke of Edinburgh could potentially be Australia's last knight.
Others who have received the honours since their reintroduction were governor-generals Peter Cosgrove and Quentin Bryce, former defence force chief Angus Houston and former New South Wales governor Marie Bashir.
'Clinging to imperial Britain'
"The cabinet recently considered the Order of Australia, in this its 40th anniversary year, and agreed that knights and dames are not appropriate in our modern honours system," Turnbull was quoted as saying by Australian state broadcaster ABC.
"The cabinet resolved to recommend to Her Majesty that she amend the Letters Patent, which establish the Order of Australia, so that knights and dames would no longer be appointed to the order."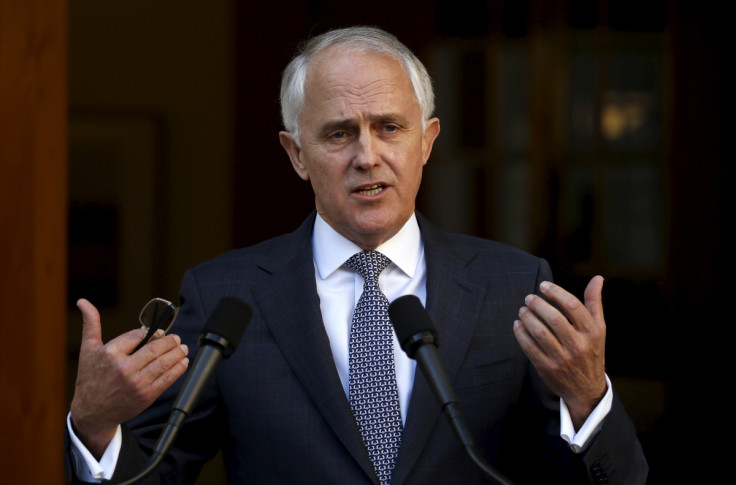 Shadow treasurer Chris Bowen welcomed the government's decision and said the titles should never have been revived in the first place. "It was a farce, a joke, a national disgrace that the Liberal national government, of which Mr Turnbull was a cabinet minister, decided to set the rewind button on Australia's national institutions and reinstate knights and dames," he told ABC.
"It is not appropriate in modern-day Australia ... that we are clinging onto imperial Britain through our honours system, and we shouldn't be celebrating the fact that knights and dames are gone, we should be lamenting the fact that they came back under this government."