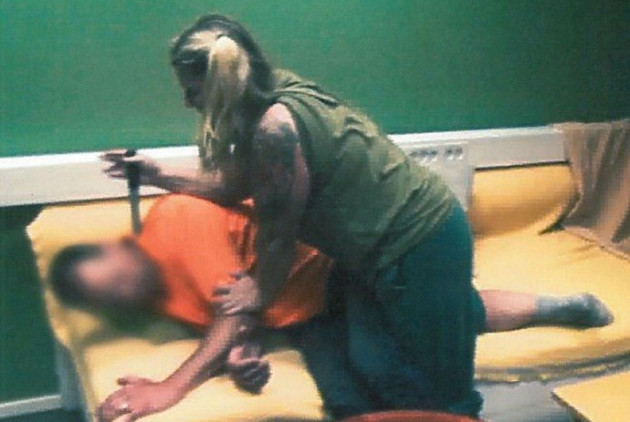 A woman used a Christmas present to murder her partner in a frenzied attack, stabbing him 30 times.
Jeanette Javell, 42, used a fillet knife, which was a gift to her from her boss, to kill Ingemar Wallin, 49, while he lay in bed.
After being arrested, Javell wrote a letter of thanks to her former boss, saying: "Thank you for the Christmas gift by the way - it worked!"
The mother of five attacked Wallin while he was lying in bed in the home the couple shared in Hogbo, Sweden. Police said he was either asleep or had just woken up.
Javell held down her partner and stabbed him repeatedly, a court heard. He was struck multiple times, with at least three of the blows fatal, reported Swedish newspaper Aftonbladet.
The killing took place during the family's celebration of Midsummer's Eve. Javell claimed later in a letter to the newspaper that it happened when she "blacked out in a state of total delirium".
After killing him, Javell took two pictures of his body with her phone after washing the blood from the blade. She later claimed she took the snaps so that police would believe she did it.
Then she fled the scene with three of her children whom she left with relatives in the Swedish capital of Stockholm, before reportedly going to a friend's house and confessing.
"I have killed him, I have killed him," she is alleged to have said.
A court in Sweden convicted Javell of murder and she was sentenced to 15 years in jail.
Her lawyers mounted an appeal against the conviction.
Javell later labelled the attack: "An unfortunate event I wish could be undone."