As the festive period gets under way, the rush to get home to see friends and loved one truly begins to take hold.
Millions of people across the UK are expected to use planes and public transport to travel across the country for the Christmas holidays.
Others, less family or friend-inclined, may see yule as the perfect excuse to get away from the wet and windy British December for a rest in sunnier climes or more active skiing holiday.
However you plan on spending your Christmas this year, IBTimes UK has collated helpful travel advice across all forms of transport to make sure you arrive at your destination on time. safely and relatively unstressed to enjoy the festivities.
Flights
EasyJet, the UK's largest budget airline, said that 22 December will be its busiest day over Christmas. More than 60,000 people travel from UK airports on this date alone.
The airline expects to transport more than 1.4 million to destinations all over the world from 20-29 December.
Heathrow, the UK's biggest airport, said it expects Friday 20 December to be its busiest day, with over 115,000 passengers departing on that day alone.
The airport said it was preparing for a total of 5.7 travellers in December - 2.7 million arrival and three million departures.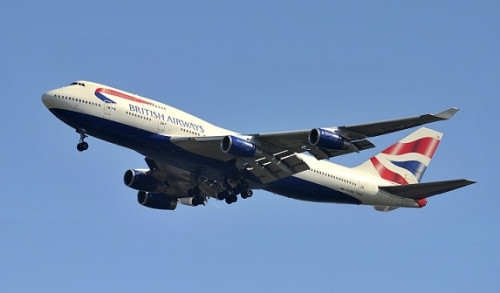 Gatwick airport management said they are expecting two million passengers to travel through the airport over Christmas. 22 December is expected to be their busiest day and 16,000 people were expected to travel on Christmas Day alone.
Popular Destinations
Ski destinations such as Geneva seem to be the most popular destination for holiday dwellers over the festive period, but Gatwick said sunny destinations such as Dubai were also proving to be popular as families escape from the gloomy winter weather.
EasyJet said the most popular destinations for UK residents over Christmas were Geneva, Amsterdam and Barcelona. In the UK, Belfast and Edinburgh were popular.
Nick Pope, terminal operations director at Gatwick, said: "We strive to make air travel as stress-free as possible – whether that's making sure people can get through security in less than five minutes or having extra help on hand to assist passengers with their onward journeys.
"This year though, with planned rail works, we're advising all passengers to check Network Rail's website well ahead of travelling."
Rail
Some of the biggest rail companies in the UK are advising people to allow more time for their journeys and check before travel as stations cope with the huge increase in passengers over the Christmas break.
People traveling from Manchester Piccadilly and Birmingham New Street have been told to plan their journeys ahead as tens of thousands more people are expected to be travelling through, especially on weekends.
"140,000 passengers use the station on a typical day. Last weekend saw nearly 200,000 passengers use the station on the Saturday [14 December]" a spokesperson for Birmingham New Street said.
Rail works over Christmas will also affect journeys between London, Gatwick airport and the south coast as three upgrades - at London Victoria, Gatwick Airport and a major junction between Redhill and Purley - will take place.
The Gatwick Express will not operate from 25 December to 1 January. From 27 December to 1 January, First Capital Connect services to and from London Bridge will not run between East Croydon and Gatwick airport, with alternative routes adding 70-90 minutes to journeys.
Adrian Witherow, head of terminals at Gatwick, said: "We have been working closely with Network Rail and the train operating companies to help minimise disruption to rail passengers travelling through Gatwick during the festive period. We advise passengers to check updates before they travel and to allow extra time for their journey to and from the airport, which could take an extra two hours."
Network Rail apologised for the inconvenience, but said it was necessary for engineering works to be scheduled over Christmas and New Year to keep disruption to a minimum.
Tim Robinson, Network Rail's route managing director for the Sussex route, said: "If we had carried out the work at weekends, there would have been up to 15 months of weekend disruption, affecting many more passengers for a much longer amount of time."
Virgin Trains urged customers to check train times and book their tickets for travel over the Christmas period as soon as possible, to ensure they have reserved seats.
Last trains on 24 and 31 December will be earlier than normal, and first trains on 27 December and 1 January will be later than normal.
Virgin expects the busiest days for travelling to be 21 and 27 December.
Eurostar
Over the Christmas and New Year, the Eurostar network will be running a special timetable and on some days there will be no service.
On Christmas Eve and New Year's Eve, Eurostar will be running a normal midweek service with an early close. There will be no service at all on Christmas Day.
Boxing Day and New Year's Day will be running a normal midweek service with a late start, with the remaining weekend and weekdays between 27-30 December operating normal services.
Ferry
People hoping to travel by ferry over the Christmas break have been told by one of the biggest operators that there will be no services running on specific days.
P&O Ferries said it would run normal crossings from Dover to Calais over the New Year period, but there would be no sailings on Christmas Day and a reduced service on Christmas Eve and Boxing Day.
There will also be no sailings on the Hull-Rotterdam route on Christmas Day, Boxing Day, 31 December andv 1 January, while ferry crossings from Hull to Zeebrugge will not be available on 24, 25, 30 and 31 December.
There will be a full scheduled service between Portsmouth and Bilbao over the festive period.