Malaysia Airlines Chief Executive Officer Christoph Mueller has come under heavy fire following his decision to leave barely a year into his job at the airlines. Citing changing personal circumstances, the German is scheduled to leave the company, breaking his three year contract.
The National Union of Flight Attendants Malaysia or Nufam, which took the brunt of his cost-cutting exercise when he took over, had some harsh words for him. The union accused him of running away from his job in the middle of his three-year contract when many people had placed high hopes on him.
"How can you leave the airline halfway when taxpayers have spent so much to bring him over to turn the airline around," the union asked in a statement." The union said that Mueller had to prove to everyone that he is "all worthy of what he has been paid for."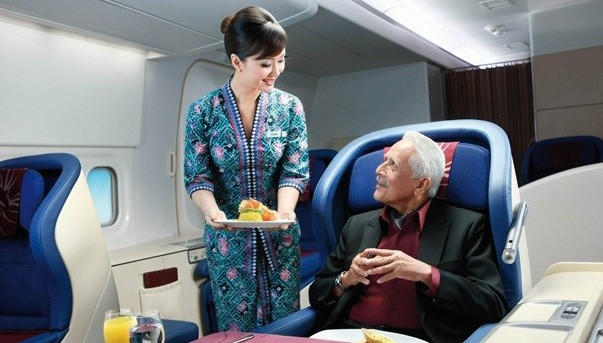 Still stinging from the 6,000 job losses that Mueller brought about at the airlines, the union said that Malaysia Airlines' parent company Khazanah Nasional must "justifiably recruit every single employee who they have terminated," if Mueller fails to stay on.
"We have lost many good employees all because of the management's streams of failures," it said. It also described Mueller as being unprofessional for leaving the national carrier when it has yet to recover from the losses of two Boeing 777s in 2014.
Malaysia Airlines' MH370 which was on a routine flight from Kuala Lumpur to Beijing in March 2014 with 239 people on board disappeared and its wreckage is yet to be found. Another aircraft MH17 was shot down over Ukraine in July 2014 killing all 298 on board.
Malaysia Airlines, which underwent a restructuring after the two tragedies, had appointed Mueller to succeed Ahmad Jauhari Yahya as managing director and CEO on 1 May 2015. Mueller announced on 19 April that he will step down in September.
Nufam speculated that Mueller could have quit because of the "heavy politics" at the airline, saying that although it was not surprised by his decision to leave, they did not foresee this happening so soon into his contract.
"As we predicted last year, there is more than just having to recover those losses [at the airlines]. It's about the legacies and politics that get in his way. We were informed that ideas were ditched at the last minute and U-turn decisions made without proper consultation with Mueller." the union added.
Malaysia Airlines recovery in doubt
The airline's double whammy with the loss of two aircraft that triggered a RM6bn ($1.55bn) state restructuring last year is seen to be in jeopardy following Mueller's "abrupt" decision to leave. Although the airline is still reported to be in the red, it has improved traffic and on-time performance.
"Mueller is a war general. He came in at the worst time," said Mohshin Aziz, an analyst at Maybank Investment Bank in Kuala Lumpur. "A change of management can't help, a lot of people might feel things are uncertain," he said, according to Reuters.
An industry source told Reuters: "They need someone with Christoph's vision for the airline's future, the drive to push the changes through, and the nous to manage the politics that come with running a state-owned airline. They did well to get Christoph, but it may be even harder to find an adequate replacement."
Mueller previously steered a financial turnaround at Irish carrier Aer Lingus, bringing in experienced executives to lead operations, commercial and marketing teams.