Chuka Umunna interview: Labour's business star talks skills, apprenticeships and diversity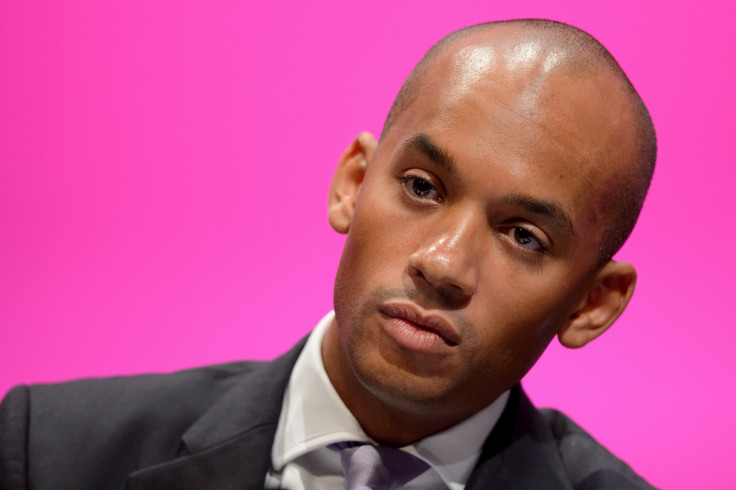 Forget all the nonsense about Chuka Umunna being a rising star. The 36-year-old former employment lawyer is a main event player in British politics.
The half-Nigerian, quarter-Irish MP was appointed as Labour's shadow business secretary in 2011 and since then he has been regularly duelling Westminster heavyweights like George Osborne and Vince Cable on the airwaves and in the House of Commons.
The super slick and smooth Streatham MP adds some star power to Ed Miliband's A-team, even though he was only elected to parliament in 2010. Umunna is almost indispensable in attempting to get his leader over the line come May. He didn't even go to Oxbridge – he's a graduate of the University of Manchester and the University of Burgundy.
But Umunna must overcome a big challenge in his own patch. Parts of the business community have blasted Labour's plans for government and have attempted to undermine Miliband as "Red Ed". Boots boss Stefano Pessina, for instance, claimed that the Labour leader would be a "catastrophe" for Britain if he became prime minister.
Elsewhere, former Labour trade minister Lord Digby Jones claimed that Miliband "dislikes and doesn't understand" wealth creation. Even Lord Mandelson, a former business secretary and a New Labour co-architect, has suggested that Labour will not win a majority at the general election.
With the party's enemies trying to paint Labour as anti-business, IBTimes UK caught up with Umunna at Labour's spring rally in Birmingham and quizzed the front bencher over why there is no specific mention of "business" on his party's election pledge card. Instead, Labour have committed to "a strong economic foundation".
"Who if not business would want a stronger economic foundation? I mean you can't really operate a business unless you have a strong economic foundation," Umunna argued.
"That's why we are absolutely determined to get the public finances back into balance and to ensure that we've got the different stepping stones in place for businesses to be able to succeed.
"I mean ensuring that you get public sector finances back into balance and have a strong industrial strategy are the number one issues for the majority of business organisations I talk to. And if a strong economic foundation does not mean that, I don't know what it does."
Staying in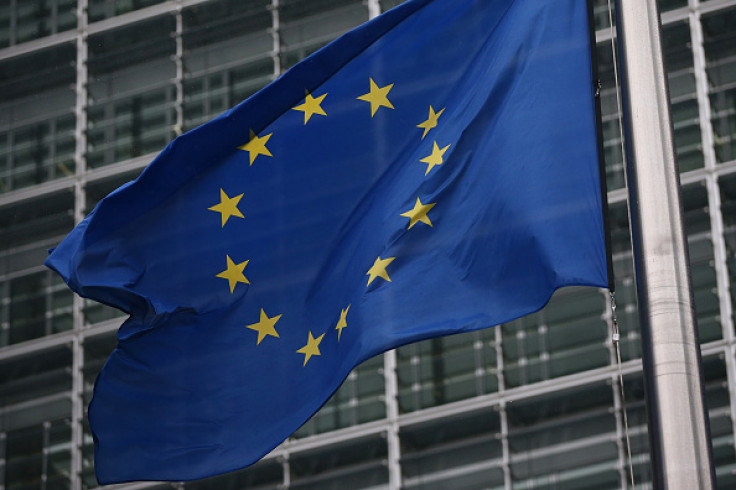 Getty
The London MP also argued that one of biggest issue for companies is the UK's membership of the European Union (EU). Labour, in the face of an insurgent Ukip and a Prime Minister who has offered a referendum on the issue in 2017, want to stay in the 28-member bloc.
"We are standing here in the West Midlands, which has very strong manufacturing sectors. If we weren't a member of the EU that would massively compromise our ability to export into, not only our nearest and biggest market, but some of the emerging markets."
Indeed, urban West Midlands is heavily reliant on its manufacturing firms for jobs and prosperity. One of its most well-known companies is Coventry headquartered car giant Jaguar Land Rover.
The Indian-owned firm has been making big investments in the region and offering apprenticeships. But how would Labour, who have promised to support the "forgotten 50% of young people", make a distinction between high and low quality apprenticeships?
Umunna stressed that Labour want to boost the numbers of apprenticeships in the UK after Miliband promised to increase numbers by an extra 80,000 a year by 2020. But the shadow business secretary said it wouldn't just be a "numbers game".
"That's the problem with the government's approach. They've been very much focused on the numbers at the expense of quality," he said.
"One of the things you will notice, for example, is that nearly four in ten employers, who were deemed by the government to be providing apprenticeships, don't think of themselves as doing so.
"It's been quite controversial but we've said that all of our apprenticeships will be Level 3 qualifications or above with the aim of them lasting at least two years to bring ourselves up to European benchmarks.
"If you look at Germany, their apprenticeships generally are at a higher level and last longer. We want to move more in that direction. That's not to say that we want to do away with Level 2 qualifications, which are a stepping stone to doing a Level 3 qualification.
"But we just want to ensure that we protect the apprenticeship brand so that we can get to a place where people think of doing an apprenticeship as being as important as doing a degree, which it is."
Labour's stance has certainly shifted since Gordon Brown's time at the top. The former Prime Minister announced in 2007 that 50% of all young people should go to university by 2010. With British businesses facing a so called "skills shortage", did the last Labour government miss a trick by focusing too much on higher education?
"We quadrupled the number of apprenticeships during our time in office, we set up National Apprenticeship Week and we established the National Apprenticeship Service, but there's no doubt that there's a lot more we need to do as a country to ensure that people have got the technical and vocational skills that employers need," Umunna replied.
"Now we need as much focus as there had previously been on the academic side of things in respect to technical and vocational training and that will be a key priority for the next Labour government."
Immigration and diversity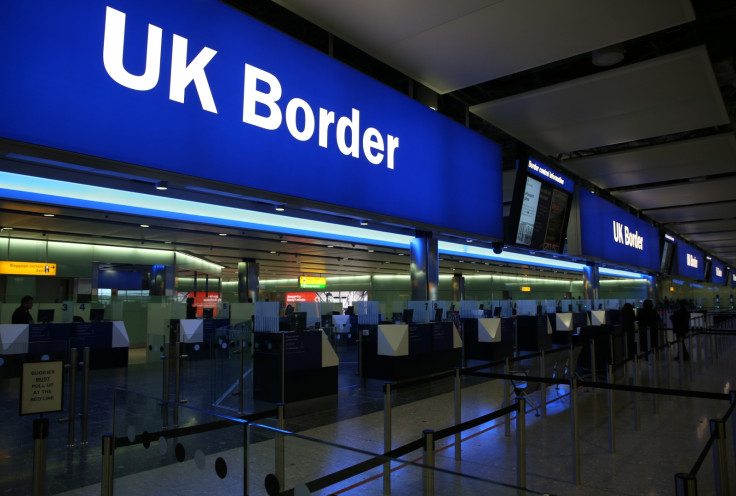 Reuters
The other side of the "skills shortage" debate is immigration. If companies can't find the right employees here, they have to recruit further afield and that can mean outside of the EU.
The Migration Advisory Committee, for example, recently found that Visa rules have hampered start-ups, who look to hire workers from outside the political and economic union and its free movement of people policy. What could Labour do to help?
"What we have said is that to the extent that businesses are bringing in from outside the EU to do jobs that they can't find people with the skills to do here, we've said 'OK, but we will expect you to provide apprenticeships to the extent that you're not so that people here do have the skills and can do those vacancies in the future'," Umunna said.
"Ultimately, the way we are going to compete is through innovation and through having the most highly skilled workforce possible.
We are not going to be able to compete with the likes, nor should we seek to do, of India and China on terms, conditions and wages. We need to see us moving up the famous 'race to the top' people talk about, not the race to the bottom."
But a "race to the top" begs the question: who will be at the top and how diverse will the top be? Would a Labour government introduce quotas to push for more gender and ethnic diversity in British business?
"Ultimately I'd rather not legislate to effect change. I'd rather business got its own house in order. We've seen very good progress and we've seen a much larger number of women going into board positions, which is really welcome," Umunna said.
"Where we really need to see further progress is in respect to the number of women going into executive positions. There are now four female CEOs in the FTSE 100 – that's simply not acceptable.
"We also need to ensure on the diversity front that our boards reflect modern Britain too. One of our big strengths is our diversity and when we are talking about getting into new markets and understanding those cultures, I think our diaspora communities have a big contribution to make."
With the interview over, Umunna heads off to fulfil more media commitments. It is less than 60 days go before the general election and Labour needs its shadow business secretary star in the spotlight. But there's a sense that this South Londoner could make his own bid for Number 10 in the future.
© Copyright IBTimes 2023. All rights reserved.