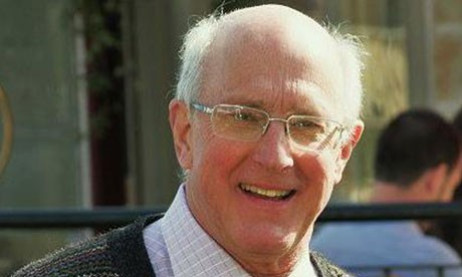 Two people have been charged with the murder of a church organist who was attacked while making his way to a midnight mass on Christmas Eve.
Alan Greaves, 68, was attacked on his way St Saviour's church, near his home in High Green, Sheffield on 24 December and died of his injuries three days later.
Ashley Foster, 21, and Jonathan Bowling, 22, have been charged the lay preacher's murder and are due to appear at Sheffield magistrates court on 11 January.
Two other men were arrested in connection with Greaves' murder and later released on bail.
Greaves, a father of four, was just a few hundred yards from his home when he was attacked. He later died after suffering severe injuries to his head.
A motive for the killing has not yet been established. A South Yorkshire Police spokesman has said: "Inquiries are continuing and the investigation team wish to reiterate their appeal to the community of Sheffield to continue to come forward with information.
Crimestoppers have put up a £10,000 reward for anyone who can help find the 68-year-old's killers.
"Anyone with information should contact the incident room on 01709 443723."
At the funeral service for he husband Greaves's widow Maureen said she had cried over the "evil that has been done".
An inquest into Greaves's death was opened and adjourned by Sheffield coroner Chris Dorries.