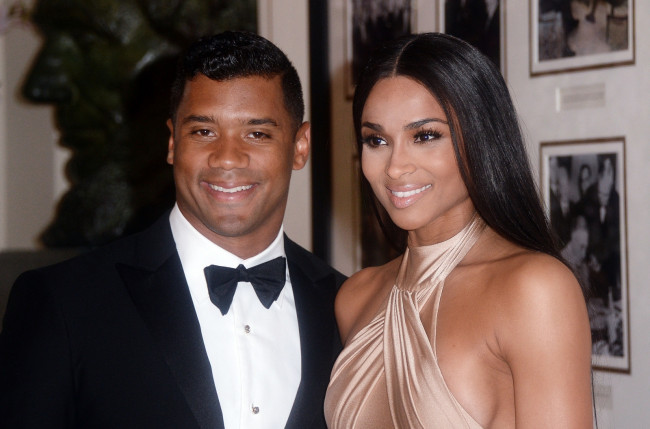 Ciara may be single again with reports claiming the Jackie singer is taking a break from her new NFL beau Russell Wilson.
Just weeks after debuting their romance at a White House dinner, a source has told E! News "things have gone a little rocky" between the I Bet singer and Seattle Seahawks player.
The insider claims that although the couple are separated at the moment, there could be hope for their romance in the future, revealing: "They haven't broken up yet. But things are not looking good."
News of the break will come as a surprise considering the couple made the bold statement of attending Barack Obama's Japanese state dinner together at the end of April.
One day before their very public date, Ciara told the website she "absolutely" had plans to attend the Seahawks games next season in support of the quarterback.
"Seahawks rock, absolutely... I can only imagine. I think [the fans are] pretty much the best," the 29-year-old said.
Perhaps telling of their separation, an insider told the publication at the time that Ciara and Wilson, 26, were having to work their new relationship around their busy schedules.
The source claimed: "Things are a bit busy for both of them now. But they are willing to make time and see where this may go."
The break comes just days after Ciara celebrated the first birthday of her son, Future Zahir, along with his father and her ex-fiance Future.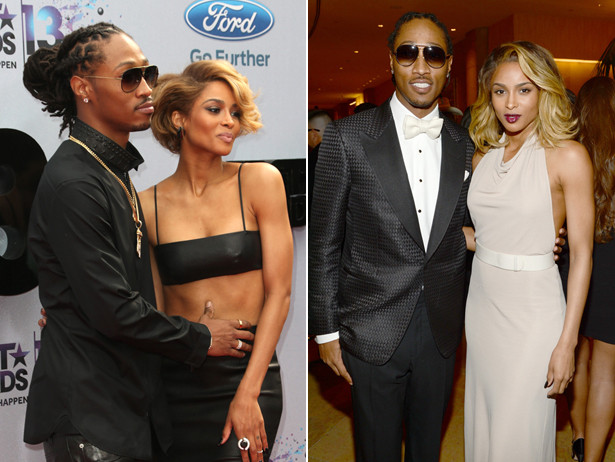 In a photo shared on the music producer's Instagram, the r'n'b songstress is partially seen from behind as Future Zahir runs towards his father. It is the first time the former couple have been pictured together since their engagement ended in August 2014.
Opening up about the state of her relationship with Future since their split, Ciara told Power 105.1's Breakfast Club in April: "We're cool. We don't talk everyday but there's no need to. My son is clearly the connection between he and I, and as parents I think it's important to be able to communicate."
She added: "Well you know, I mean, it clearly didn't work out. But I have the greatest gift; the greatest joy in my life is my son."
Watch Ciara's interview with Power 105.1's Breakfast Club: