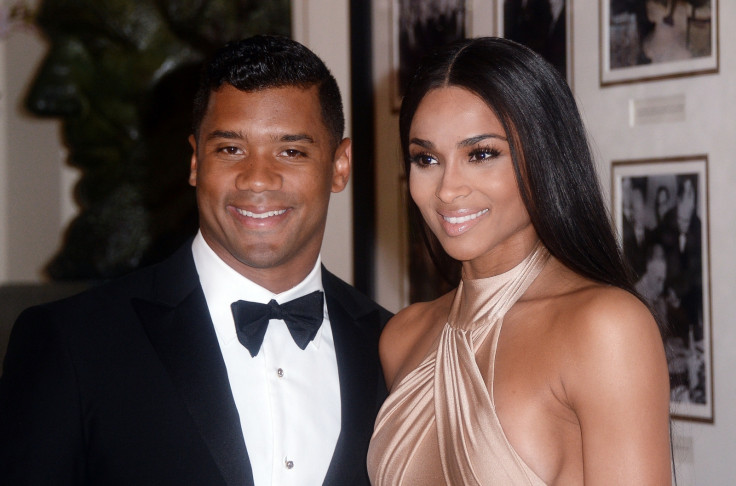 Ciara may have a new man, but her former fiancé rapper and producer Future wants the world to know that he won't be crying into his pillow at night.
Hours after the I Bet songstress appeared to go public with NFL star Russell Wilson at the White House State dinner held in honour of Japanese Prime Minister Shinzo Abe, fans gave their seal of approval and confirmed they were #TeamCiara by leaving football emoji's – a not subtle reference to Wilson's job – on Future's Instagram pictures.
The trolling didn't go unnoticed and Future soon jumped on social media to express his feelings about the ex's new romance.
The 31-year-old rapper and father of four's subliminal tweets come just months after he featured on a Mike Will Made-It track called "P**sy Overrated."
In the song he sings the hook: I've been in so many places and see so many faces. I told you throw it back and stop it, no hesitated. I know you ain't gonna take it, that finger strip naked. Just supposed to love me like a star, girl you know you faking. The p**sy overrated"
Ciara and rapper Future called off their one-year engagement in 2014, just weeks after welcoming their first child. During a recent interview with Power 105.1's Breakfast Club the 29-year-old star admitted that despite his best efforts, Future never really loved her.
"It clearly didn't work out," she said. "But I have the greatest gift, the greatest joy of my life is my son [Future Jr]. Honestly, I feel like everything in life happens for a reason and my son has been the greatest gift that God has given me in my life and been the most game-changing thing that's happened to my life, in a necessary way."
Although she refused to divulge the reason behind their split (there are rumours of infidelity) she insisted she had no regrets.
Ciara said: "I've been experimenting with life clearly and I'm still trying to figure it all out. At the end of the day, I roll with love. And I really believed that my son's father had the greatest intentions to love me. And a beautiful thing came from that so that's just how I see it."