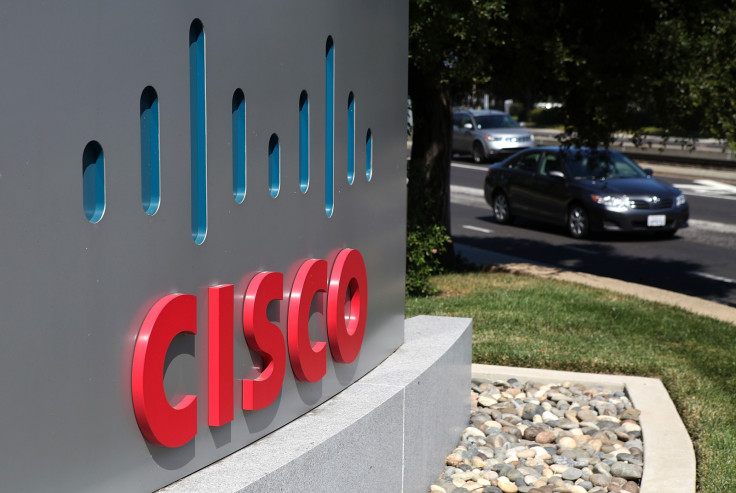 Cisco Systems is eliminating up to 5,500 jobs, representing 7% of its global workforce, the company has announced. The job cuts, which will begin in the first quarter of 2017, are part of the company's restructuring plan enabling it to optimise its costs in lower growth segments and invest more in key areas such as security, IoT, data centres and cloud services.
The restructuring plan will claim $700m (£536.4m) towards severance, termination payments and associated costs. Cisco expects about $325m to $400m of the charges to be addressed during the first quarter of 2017, and the remaining amount during the rest of the year.
The official announcement comes just after a report emerged revealing the company's plans to lay off 14,000 employees, representing 20% of its workforce. The massive cuts were speculated to be a result of the company's transition from its hardware roots into a software-centric company. A filing at the US Securities and Exchange Commission suggests the networking giant had 73,104 employees as of 20 April, 2016.
Cisco's restructuring plan was revealed during the company's fourth quarter revenue announcement. The company reported a revenue of $12.6bn, up 2%, with product revenue up 1% and service revenue up 5%. The product revenue was boosted by security services at 16%. Collaboration, wireless and switching products revenue increased by 6%, 5% and 2% respectively, whereas service provider video, NGN routing and data centre revenue dropped by 12%, 6% and 1% respectively.
"We delivered another solid quarter and a good fiscal year, expanding both our gross margins and operating margins," said Kelly Kramer, Cisco executive vice president and chief financial officer.
"Our strong operational discipline has enabled us to drive growth and margin improvement as we continue to invest in key priority areas such as security, IoT, collaboration, next generation data center and cloud, while also delivering shareholder value," said Kramer.
"We're uncertain how to model any improvement in those two (segments) in particular going forward," Chuck Robbins, chief executive officer of Cisco, told analysts on a call.
Robbins, who replaced John Chambers in July last year, has been steering the company toward more software and subscription-based services, states a Reuters report. Robbins said security posted a revenue gain of 16% this quarter and gross and operating margins have improved.
"It's part of what we're driving in our shift to software. Those businesses have great margins and it's part of the overall transition," said chief financial officer Kelly Kramer.
The company made 10 acquisitions starting from IoT startup Jasper Technologies to cloud security provider CloudLock since Robbins became the CEO, according to FactSet StreetAccount data.