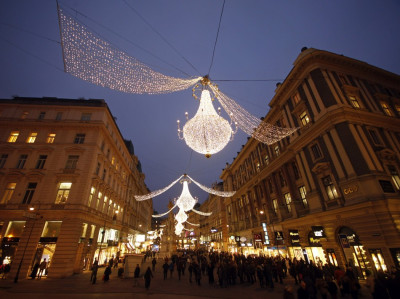 European cities still have the highest quality of life in the world, despite the recent turmoil, according to a new report.
More than half the cities in the top 25 analysed were European, with Austrian and Swiss cities Vienna and Zurich taking the number one and two spots respectively.
German and Swiss cities dominate the top ten, with each country having three cities each in the top ten for the second year running.
The highest British city in the list was London, which rose one place from last year to No 38, despite the riots in August and economic and job crisis.
Other European cities seemingly unaffected by the financially problems around the world include Dublin who stayed at No 26 and Lisbon and Rome, who both rose two places to No 45 and No 52 respectively.
The consultancy group Mercer ranked each city by criteria including political stability, crime, banking services, public transport and restaurants. The city of New York was chosen as the benchmark.
Conversely, the three cities which were ranked worst for quality of life were N'Djamena in Chad, Bangui in Central African Republic and Baghdad in Iraq.
Top Ten Cities For Quality of Living
1) Vienna, Austria
2) Zurich, Switzerland
3) Auckland, New Zealand
4) Munich, Germany
5) Dusseldorf, Germany
5)=Vancouver, Canada
7) Frankfurt, Germany
8) Geneva, Switzerland
9) Bern, Switzerland,
9)= Copenhagen, Denmark