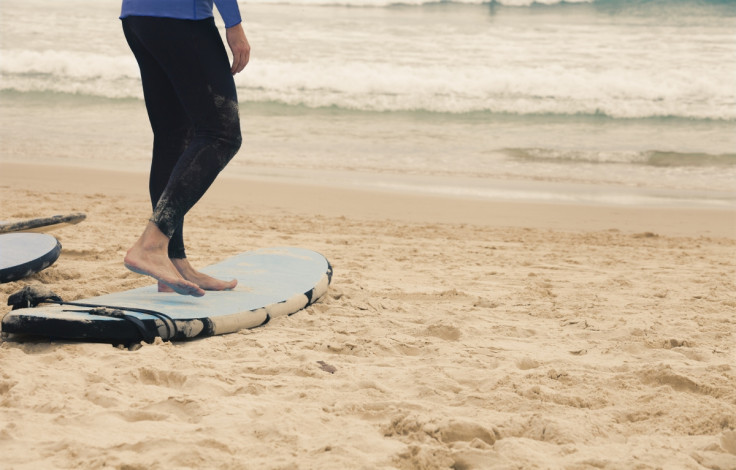 A defiant California town is ignoring a state deadline for tearing down a stone beach "fort" erected by a notorious "surf nazi" gang whose middle-aged members want the shore and waves all to themselves.
The Lunada Bay Boys have been terrorising beach-goers for decades and reportedly treat a stretch of shore at Palos Verdes Estate like their own private property.
A class action lawsuit, filed by local residents, accuses the gang of assaulting people in the water, throwing dirt and eggs at outsiders and slashing car tires in coordinated attacks. The suit also accuses Palos Verdes Estates of "deliberate indifference" to the plight of those targeted by the surf bullies.
Now, the California Coastal Commission has warned the town that it has until 6 July to come up with a plan to demolish the crudely built fort — or establish a permitting process that would clearly make the structure public and improve access to one of the state's most coveted surf breaks.
The fort has repeatedly been a site of drug and alcohol use that police believe fuel harassment of members of the public.
The city, said Coastal Commission Enforcement Officer Jordan Sanchez, should develop a plan that "clearly identifies, through signage at major streets, at the coastline, and on trail maps, the structure as a public amenity and open to all," reports the Los Angeles Times.
But Palos Verdes Estates says no can do. City manager Anton Dahlerbruch instead promised only a beach cleanup — and said he might get around to a preliminary plan for the fort by September.
"The complexity of the situation has presented no easy or immediate answer," he wrote.
However, not every official supports the slower approach. Former Mayor Jim Nyman believes the Bay Boys have been a "problem for many years and I think they deserve to be in jail."