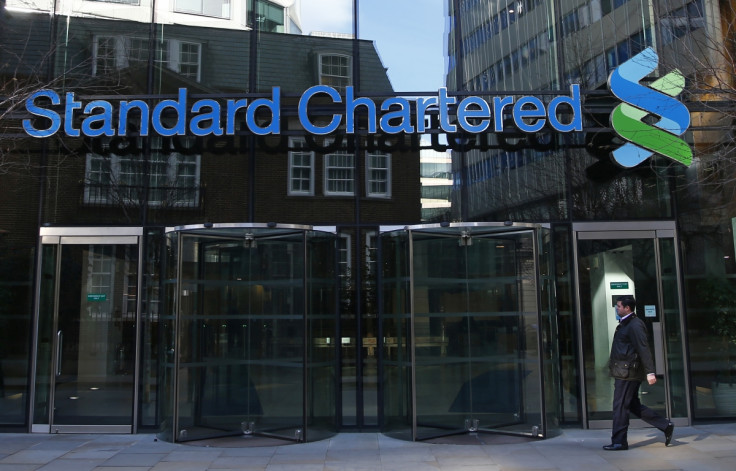 Marshall Wace, one of London's biggest hedge funds, has begun betting on Standard Chartered shares to fall even further ahead of the company full-year results, which are expected to show the bank has posted its worst pre-tax profit since 2004.
Shares in the Asia-focused lender, which will publish its results for 2015 on 23 February, have fallen 25% since the turn of the year, hitting lows last seen three decades ago, and analysts expect the group to have booked a $600m (£423.8m, €542.8m) loss over the past 12 months.
According to data published by the Financial Conduct Authority, earlier in February Marshall Wace disclosed a short position amounting to 0.6% of the bank's shares and at least another leading fund is understood to be considering joining Marshall.
The figures from the City watchdog show Standard Chartered is currently the only major UK bank whose shares are being short-sold, a practice that sees an investor temporarily borrowing another investor's shares and selling the stock on in the hope of securing a profit by buying it back later an inferior price.
The recent decline in the share price has seen Singapore wealth fund Temasek, the lender's biggest investor, lose more than half of the £4.4bn it spent in acquiring Standard Chartered shares and, based on the bank's current valuation Temasek's 15.8% stake is worth less than half of what it paid.
The FTSE 100 bank scrapped its dividend in November 2015 and chief executive Bill Winters, who was appointed in June of that year, has implemented a number of cost-saving measures but analysts warned even that might not be enough.
"Standard Chartered's earnings have been under sustained pressure for the past two years and we expect its full-year 2015 results to provide little respite," said Rohith Chandra-Rajan, an analyst at Barclays.
"Underlying earnings are likely to suffer from difficult trading conditions, a slowing economic environment and further declines in commodity prices, impacting revenues and provisions. We expect the corporate and investment banking division to continue to bear the brunt of these pressures."