Tragic marathon runner Claire Squires will be buried alongside her brother in a funeral that will raise money for the Rainbows Children's Hospice.
The 30-year-old hairdresser collapsed and died just one mile from the finish of the 26.2 mile race on 22 April.
Her death prompted a dramatic public response, which saw more than £1m, including gift aid, donated to her chosen charity, the Samaritans.
A private funeral will be held in the parish church of St Andrews and the Squires family has asked that donations be made to the childen's hospice.
She will be buried alongside her brother, Grant, who died in 2001, aged 25, of a drug overdose.
"We appreciate that Claire's relatives have thought of Rainbows at what must be an incredibly difficult time," said spokesman Scott Lea. "We would like to offer our thanks and most sincere condolences to the family."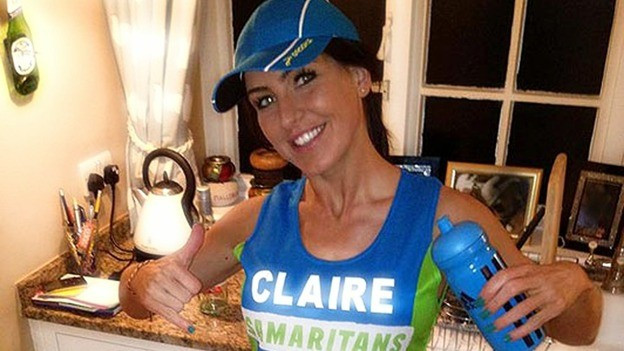 It is still not known what caused Squires's death, although doctors claim it was likely to have been a heart problem. She was the 11th person to die during the event and the first woman.
A Samaritans statement read: "The circumstances under which the donations have reached £1m are heartbreaking, but we would like to thank everyone for their support. We are deeply touched by the public's reaction to Claire Squires' very sad death."