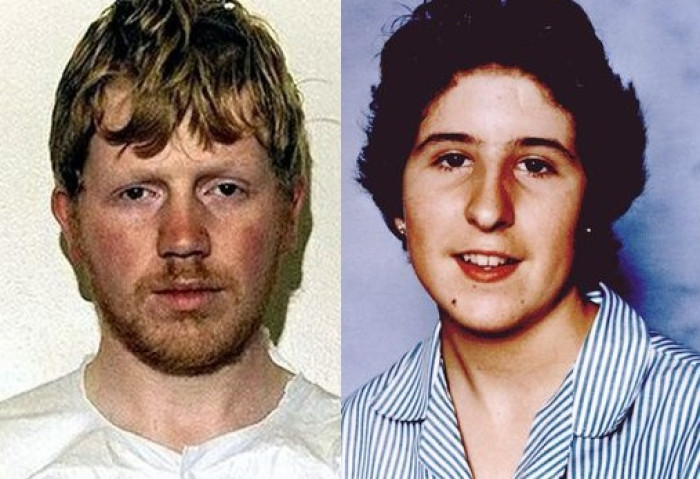 A man who was found guilty of the "frenzied and remorseless" murder of a Kent schoolgirl in 1993 has been jailed for life.
Colin Ash-Smith, 46, was convicted of the murder of 16-year-old Claire Tiltman more than 20 years after stabbing her in an alleyway near her home in Greenhithe.
Described as "pure evil" by police for randomly targeting women during the late 1980s and early 1990s, Ash-Smith was told he must spend a minimum of 12 years in prison for killing the teenager.
He is already serving three life sentences for attacking two women in a similar style to Tiltman.
During the trial at Inner London Crown Court, Prosecutor Brian Altman QC described the attack on the Dartford Grammar School pupil as "killing for the sake of killing".
Upon sentencing, Judge Justice Sweeney said: "This was a premeditated murder. Your intention was to kill. You took a knife to scene for the purpose, and Claire was vulnerable by reason of her circumstances."
He added: "Claire was an engaging and lovely personality and was extremely popular among her group of friends.
"I have no doubt this was a pre-meditated murder that you carried out because of the feeling of power it gave you.
"In so doing you ended her young life and caused unbearable grief and upset to her family and friends."
Ash-Smith was first questioned by police in 1995 but was only charged this year. He denied murdering the 16-year-old, and even attended her funeral wearing the same jacket he wore the night he killed her.
Detective Superintendent Rob Vinson said: "The guilty verdict and sentencing brings to a close a very long and complex investigation to bring Claire's killer to justice.
"Every single one of the Kent Police officers who have worked on this case over the last two decades have refused to allow Claire's killer to go unaccounted for and escape justice."