The Cleveland police officer who shot and killed 12-year-old Tamir Rice in 2014 was sacked on Tuesday (30 May), officials said.
But it emerged that Timothy Loehmann was not fired for the shooting, but after investigators discovered he had lied about his employment history when he applied to become an officer.
Frank Garmback, who drove the police car on the day of the incident, 22 November 2014, will be suspended for 10 days for violating tactical rules.
None of the violations were directly related to the shooting of Rice outside a recreation centre, CNN noted.
"After over two years of investigation by our agency, the county prosecutor's office (and) the sheriff's department, I think we've come to what we consider a fair conclusion to this process," police chief Calvin Williams said.
In 2015, an Ohio grand jury declined to criminally charge either of the officers. An internal investigation into the officers resumed in January 2016, according to CNN.
Loehmann applied to join Cleveland Police in 2013 after leaving the Independence police department and failing a written exam when he applied for a job with Maple Height police.
City officials said the internal investigation found that Loehmann lied or omitted crucial information in his application's personal history statement.
The review found that Loehmann failed to reveal that he would have been fired by Independence police if he had not resigned. He was reportedly accused of failing to secure his firearm and being insubordinate and untruthful to a superior officer. Loehmann was also sent home after having an emotional breakdown during a state qualification course.
Loehmann lied and said he resigned from Independence police for personal reasons. He answered "no" when asked if he had received any disciplinary actions. The review found that Loehmann lied when asked if any other department had disqualified him for employment.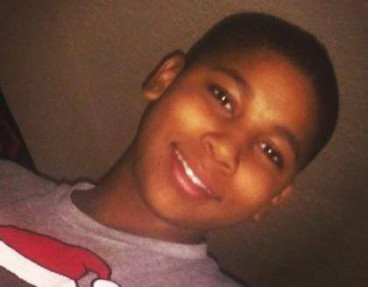 In a statement, Rice's mother said that Loehmann's firing for lying on his application and not for fatally shooting her son "only added insult to the pain and grief," The Washington Post reported.
"I am relieved Loehmann has been fired because he should never have been a police officer in the first place—but he should have been fired for shooting my son in less than one second, not just for lying on his application," Samaria Rice said.
"As we continue to grieve for Tamir, I hope this is a call for all of us to build stronger communities together."
Loehmann shot the boy, who was holding a toy gun outside a recreational centre.