Congress has asked President Donald Trump's personal lawyer Michael Cohen "to provide information and testimony" in the ongoing Russia investigation. Cohen said he turned down the invitation by House and Senate investigators.
"I declined the invitation to participate, as the request was poorly phrased, overly broad and not capable of being answered," Cohen said in an email to ABC News.
Following Cohen's rejection, the Senate Select Intelligence Committee unanimously voted on Thursday (25 May) to grant the committee's chairman and ranking Democrat the authority to issue subpoenas as they deem fit.
According to NBC News, the request letters sent to Cohen were the same sent to Trump aides Carter Page, Roger Stone, Paul Manafort and Michael Flynn. The letters asked recipients to reveal any information regarding Russian contacts and to provide any communication with the Trump campaign about Russia.
Cohen, a long-time lawyer for Trump, has served as executive vice president of the Trump Organisation and as special counsel to Trump. In the Trump dossier written by former British spy Christopher Steele, Cohen was alleged to have attended a clandestine meeting in Prague to discuss Moscow's hacking of Democrats. Cohen has vehemently denied the allegations, NBC News reported.
In April, Cohen defended Trump's relationship with Russia, telling reporters that the president is reducing tensions between Washington and Moscow, The Hill reported.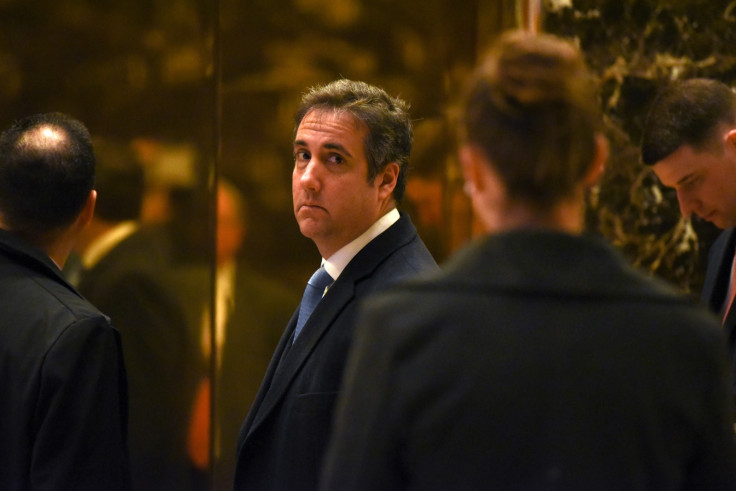 "At least there's a relationship that's been started between the president and President Putin," Cohen said. "Now he can actually reach out to him and have a conversation with him that's not already predicated on tension. The president will get done what he needs to get done."
ABC News noted that Cohen also holds the position of deputy national finance chairman of the Republican National Committee, meaning he has some say on how money is spread among Republican candidates. In April, Cohen announced he formed a "strategic alliance" with the DC lobbying firm Patton Boggs, which counts Russia's third-largest bank, Gazprombank, as one of its clients.
On Tuesday (30 May), Trump said Russian officials are likely "laughing" at the US due to the continued focus on the Russian election interference. "Russian officials must be laughing at the US & how a lame excuse for why the Dems lost the election has taken over the Fake News," Trump tweeted.