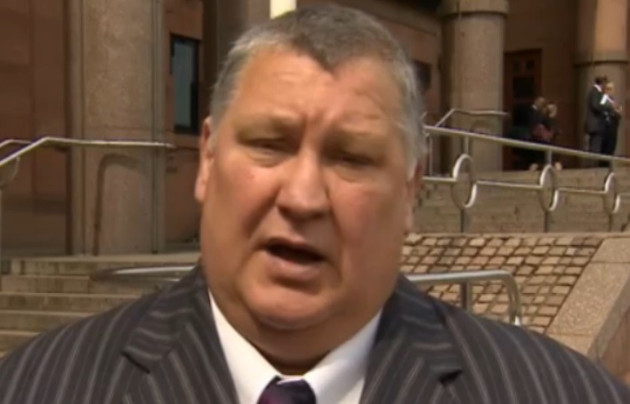 A police boss who fiddled speeding penalty points was exposed after letting down his friend who was dying of cancer.
Cleveland Police Authority chairman Dave McLuckie was jailed for eight months for perverting the course of justice by getting a sick friend to take the points instead.
McLuckie, 52, persuaded his friend Maurice Ward to do him a "big favour" by telling police that he was behind the wheel of a black Peugeot when it was clocked doing 36mph in a 30mph zone in Carlin How near Middlesbrough in 2009.
McLuckie was worried that he would miss out on promotion from vice-chairman to chairman of the authority as he already had nine points on his licence and faced a driving ban.
Ward agreed to McLuckie's plan to deceive police - but then changed his story in a deathbed confession.
Angry that McLuckie had not visited him enough times in hospital, Ward penned a note confessing that he had taken the points. His daughter read it and told police.
McLuckie was arrested as part of the Operation Sacristy internal inquiry into police corruption in Cleveland.
He is also charged with witness intimidation. He is due to stand trial in December.
During the trial at Newcastle Crown Court, McLuckie, of Great Ayton, North Yorshire, told the jury that malice was the motive of the Ward family for reporting him.
After his conviction, he announced that he was quitting politics over the scandal. He was also a Labour councillor for Redcar and Cleveland.
He said: "I intend to leave politics for good. I will never return to politics.
"It's now time for me to get ready to do what's handed down to me and that's what I intend to do. I intend to then, hopefully, start a new chapter in the life of David McLuckie."
McLuckie's downfall mirrors that of former cabinet Chris Huhne. The former energy secretary quit politics in disgrace when he was convicted of lying about a driving offence with wife Vicky Pryce.
Huhne and Pryce were each jailed for eight months. Pryce had told police that she was driving Huhne's car at the time of the offence.