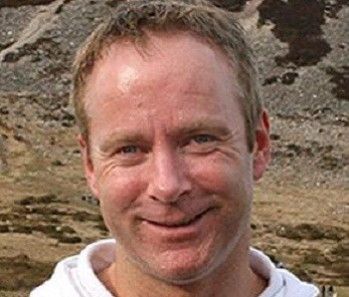 Tributes have been paid to the Irish mountaineer Ian McKeever who died after being struck by lightning while attempting to climb Mount Kilimanjaro.
McKeever, 42, from Lough Dan in Wicklow, was leading a charity group of more than 20 climbers from Ireland when he was struck by lightning on the third day of the climb up the highest mountain in Africa.
It is understood that McKeever's fiancé, Anna O'Loughlin, 34, was also injured in the storm along with several other members of the expedition.
McKeever's death was confirmed by his family on his Facebook page. A statement said: "It is with deep regret, that we, Ian's family, fiancée Anna and friends, advise of his sudden death on Kilimanjaro doing what he loved best."
McKeever had been frequently posting messages on his Facebook page during the ascent. On New Year's Eve, he and the other members of the group wrote: "[It] hasn't stopped raining since they arrived but everyone's happy."
His final post read on New Year's Day, said: "Shira 2, 4,000m. Torrential rain all day. Spirits remain good even if drying clothes is proving impossible! We pray for drier weather tomorrow - the big day. It's the Lava Tower."
His death was described as a freak accident by friends and colleagues who paid tribute to him.
Mountaineer Pat Falvey told RTÉ's Morning Ireland that McKeever was a "very humble guy" who "always wanted to give back to society".
Falvey continued: "Ian has done the Seven Summits - the highest mountain on each continent - and this is the easiest one to do.
"Any normal person can climb it, and more than 20,000 people do so every year. I'd like to pay my condolences to his family. I always knew I was in the presence of a great man."
Breffny Morgan, who was part of the team who attempted to cross the Atlantic with McKeever, described him as a "great man, always full of enthusiasm".
Sinn Féin TD Aengus Ó Snodaigh described McKeever as a "modern-day hero" and an "an inspirational character who helped all those who joined him to reach strengths many didn't know they had".
McKeever was one of the world's most experienced mountaineers.
He had scaled Mount Everest and in 2007, he broke the record for climbing the highest summit on each of the seven continents in the fastest time - 32 days fewer than the previous record.
In 2008, he helped his 10-year-old godson Sean McSharry become the youngest person in Europe to reach the top of Kilimanjaro.
He was also part of a team which attempted to cross the Atlantic Ocean in under 30 days in 2009. However, their boat lost its rudder during the expedition and they were forced to postpone their attempt.
He was the author of two books - Give Me Shelter and Give Me Heroes - and was working on a third book Give Me 28 Days.