A US man previously sentenced to 42 years in prison on child pornography charges has been handed a concurrent 18 month term after being found guilty of launching hundreds of thousands of hacking attempts on the computer networks of the Clinton Foundation back in 2015.
Timothy Sedlak, 44, based in Florida, was sentenced Monday (12 June) by Manhattan district judge Ronnie Abrams to also serve three years of supervised release. His title and property – including more than 30 electronic devices – were seized by the United State Secret Service (USSS).
From June 2015 to July 2015, Sedlak made nearly 400,000 attempts to hack into the networks of the somewhat controversial New York-based charity.
Upon investigation, authorities found computers associated with two internet addresses used in the activity were linked to Sedlak's Florida residence.
Following his arrest, investigators found child abuse material, including explicit images showing Sedlak sexually abusing a toddler, on his devices.
He was found guilty of "two counts of using a minor to produce child pornography and one count of possessing child pornography" in May 2016 and was sentenced to 42 years in federal prison in August the same year.
Sedlak previously claimed the attempted hacks were part of an investigation into whether the charity was helping to fund the Islamic State (Isis).
Acting Manhattan US attorney, Joon H. Kim, said: "Timothy Sedlak used dozens of computers and electronic devices to unlawfully access others' computer networks, making hundreds of thousands of attempts to steal information from one charitable organisation.
"Although he was ultimately unsuccessful, Sedlak's efforts impaired the organisation's ability to operate. I want to thank our partners at the Secret Service for their work to combat cyberattacks."
Authorities said he impaired the organisations email accounts and web applications.
Sedlak also reportedly targeted international and domestic victim entities including charitable organisations, political organisations, law firms, financial firms, and businesses. When later interviewed by USSS agents, he said he was hoping to sell any information he found.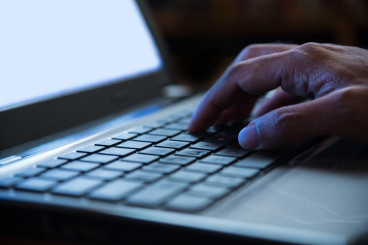 It was on 11 September 2015 when USSS agents searched Sedlak's property, uncovering 42 computers and electronic devices.
After examination, investigators found 31 of the machines contained known hacking software, indicating they were used in the attempted cyberattacks.
He pleaded guilty on 23 February 2017.
At least 11 personal email accounts belonging to individuals in the US and abroad – none directly linked to the Clinton Foundation - were successfully infiltrated.
Additionally, Sedlak unsuccessfully tried to access more than 1,000 other "entities and IP addresses", the authorities revealed in a federal release this week.
The prosecution said between 22 June and 8 July 2015 there were nearly 200,000 attempts to log into roughly 20 Clinton Foundation email accounts. The US government stressed Sedlak had never been employed by the charity – nor was permitted to access any official accounts.
The investigation into Sedlak predates the probe into cyberattacks at the US Democratic National Committee (DNC) and others political groups last year in the lead-up to the US presidential election. Those attacks have widely been attributed to known hacking units with links to Russia.