In the latest of a number of mysterious creepy clown encounters in the US, messages have been posted to social media apparently by a clown group threatening to "purge" schools in North Carolina.
The threats seem to be directed at a number of schools in Columbus County in the southern corner of the state.
The post from the "Clowns of Whiteville" lists eight school communities, then adds: This "is what we are purging the 14th! All people who think we are joking will find out!"
The Columbus County Sheriff's Office is investigating, reports WNCN-TV.
"These posts were directed to citizens of Columbus County. We are actively investigating the origin and validity of these posts," said sheriff's spokeswoman Michelle Tatum. "Our top priority is the safety of all Columbus County citizens."
In addition, county school district administrators vowed to "carefully monitor each student" and to be "diligent about all activity occurring on or near the school grounds."
Local law enforcement will be on campus to "help provide support to the existing school resource officers in the coming days," the statement added. "We will continue to closely monitor the situation and take necessary actions as recommended."
Communities in North and South Carolina were the first to report "creepy clown" sightings over the summer. Clowns were reported hiding in woods or in the shadows of backyards and near housing complexes and attempting to lure children to them.
"It's illegal. It's dangerous. It's inappropriate, and it's creating community concern so it needs to stop," said Greenville, South Carolina, police chief Ken Miller at a press conference after one of the sightings.
In August a teenage boy in Columbus, Ohio, said he was chased by a clown brandishing a knife. There have also been recent sightings reported in Arizona and Georgia.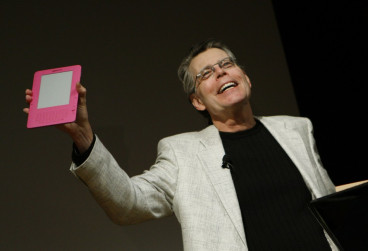 No clowns have yet been arrested, leading some experts to suspect the sightings could be a kind of mass hysteria triggered by news stories. The Guardian speculated at one point that it could be a promotion for an upcoming horror film.
One sceptic about the sightings is king of the creepy clowns, horror master Stephen King, whose book IT featured the monster Pennywise the Clown.
King attributed the clown scare in the Carolinas to a recurring phenomenon: the supernatural bogeyman who lurks in the shadows. Phantom clown scares have happened before, most notably in the 1980s in Massachusetts, New Jersey and Arizona, among other spots.
"I suspect it's a kind of low-level hysteria, like Slender Man, or the so-called Bunny Man, who purportedly lurked in Fairfax County, Virginia, wearing a white hood with long ears and attacking people with a hatchet or an axe," King told the Bangor Daily News in Maine, where he lives.
"The clown furore will pass, as these things do, but it will come back, because under the right circumstances, clowns really can be terrifying."