Iceland and the Co-operative have thrown their weight behind a deposit scheme on plastic bottles, aimed at tackling the amount of waste polluting the oceans.
Under the proposal, the introduction of a Deposit Return Scheme (DRS), would see consumers get their money back when they return their empty plastic bottles. Scotland has already committed to the measure, which has proved effective in boosting recycling in a number of a countries.
The two supermarket chains, the first in Britain to adopt such measures, said the decision to introduce the scheme would translate in higher production costs but that the long-term sustainability benefits were worth the investment.
"We are committed to ensuring all our own packaging will be recyclable and we are firm supporters of initiatives designed to boost recycling levels," said Jo Whitfield, retail chief executive at the Co-op.
"The Co-op is in favour of creating a deposit return scheme which increases the overall recycling of packaging and significantly reduces litter and, importantly, helps tackle marine pollution."
In Britain the plastic bottle recycling rate is less than 60% while in countries such as Germany the introduction of similar schemes have seen numbers rise to around 90%.
Richard Walker, director for sustainability at Iceland Foods, said Britain had a lot of catching up to do compared to some of its European counterparts.
"Every minute, a truckload of plastic waste enters our oceans," he was quoted as saying by Sky News.
"In Britain, we are failing to recycle up to 16 million single-use plastic bottles every day.
"Deposit Return Schemes work. In Norway theirs has led to 96% of all bottles being returned, with similar results in other countries that have adopted a DRS. Britain urgently needs to do the same."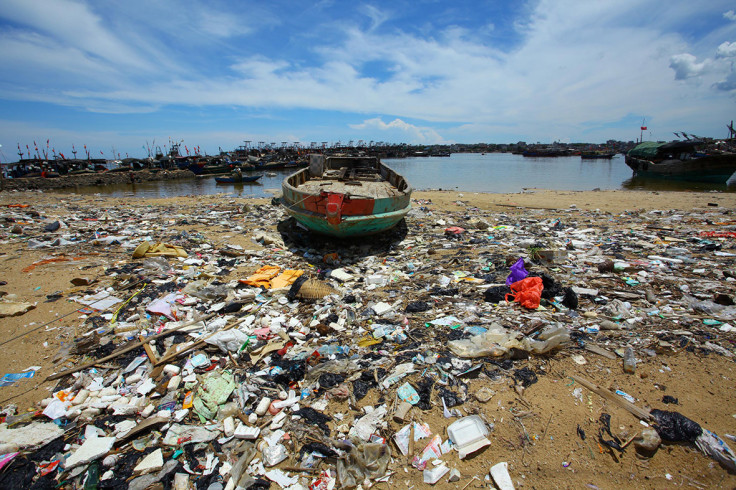 The announcement came on the same day as the Marine Conservation Society's (MCS) annual beach clean report warned that the amount of rubbish on UK beaches rose by 10% over the last 12 months.
Plastics account for the lion's share of the waste, which prompted the organisation to call for the government to introduce a charge on single-use plastic items, such as straws, cups and cutlery. Last week, Chancellor Philip Hammond suggested such plans were being considered, as he delivered the first autumn Budget in over two decades.
According to research, approximately 12 million tonnes of plastic rubbish make their way into the oceans every year, killing millions of marine animals. Humans are also at risk as studies have shown that we inadvertently eat plastic, often contaminated, in seafood and fish.
"Our beach clean evidence shows a shocking rise in the amount of litter this year," said Sandy Luk, MCS chief executive.
"Our oceans are choking in plastic. We urgently need a levy on single-use plastic as a first step."