Five dogs belonging to a veteran Florida greyhound trainer have tested positive for cocaine following a state-level investigation.
Malcolm McAllister, a trackside presence for almost 40-years, has not denied the test results, according to a Department of Business and Professional Regulation report seen by the Tampa Bay Times.
His trainer licence was revoked on 24 April after urine samples exhibiting cocaine metabolites were drawn from his dogs following races at Derby Lane, St Petersburg, the oldest greyhound track in the US.
McAllister waived his right to a hearing but insisted that he had not personally drugged the dogs and that others who were working for him must have been responsible.
"One of these undesirables had to have either dropped or administered the cocaine. It was not me," he wrote, in a submission to the agency.
"It is with great sadness and disbelief this very serious charge has been brought against me," he added.
The dogs that tested positive for cocaine were Flying Tidalwave, P Kay Sweetmiss, Kiowa Wellington, Roc A By Sevenup, Flying Microsoft. Flying Tidalwave was the only one to finish first in his race at Derby Lane.
The were all found to have cocaine metabolites – a substance formed when cocaine is processed by a body – in their urine when tested on 18 and 21 January.
Since emerging as a trainer in the 1980s, McAllister's dogs have won more than 5,400 races and earned him more than $900,000 (£700,000) in prize money.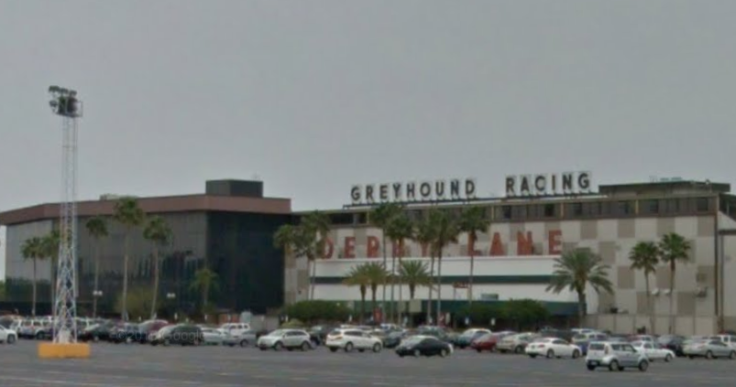 Carey Theil, from GREY2K USA, a nonprofit greyhound racing watchdog, told the Tampa Bay Times how she thought the cocaine could have got into the dog's systems.
"There's really only two scenarios," said Theil. "An outright attempt to fix races, or the individuals who are caring for the dogs are using cocaine and the dogs came in contact with it in some way."
Some 46 racing greyhounds have tested positive for cocaine in Florida since 2008. In 2015, the Daily Mail reported that greyhounds in Australia were being injected with arsenic and Viagra to boost their performances.