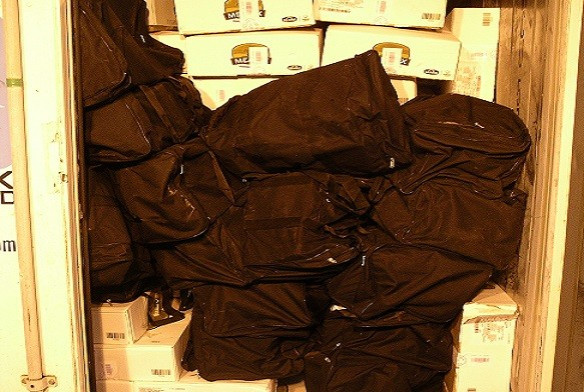 Police have charged a second man over a huge haul of illegal cocaine found inside a consignment of beef from Argentina.
High-purity coke with a street value around £90m was found hidden inside a huge container, nestled alongside 12 tonnes of frozen meat.
Officers from the Serious Organised Crime Agency swooped in Tilbury Docks, Essex, after the drug was discovered during routine checks.
It is understood the drugs were sitting in the docks before being transported to Wigan.
At 440kg, the haul was among the largest ever intercepted in Britain.
Suspect James Mossman, 37, from Liverpool, was arrested this week.
A SOCA spokesman confirmed: "A Liverpool man has been charged in connection with the seizure of 400 kilos of cocaine at Tilbury Docks.
"James Mossman has been charged with conspiracy to import cocaine and remanded in custody."
Fellow suspect Liam Dooney, 40, was arrested on the platform at Euston Station after watching Wigan Athletic beat Manchester City in the FA Cup final at Wembley last month.

A Serious Organised Crime Agency spokesman said the investigation into the importation was "ongoing".