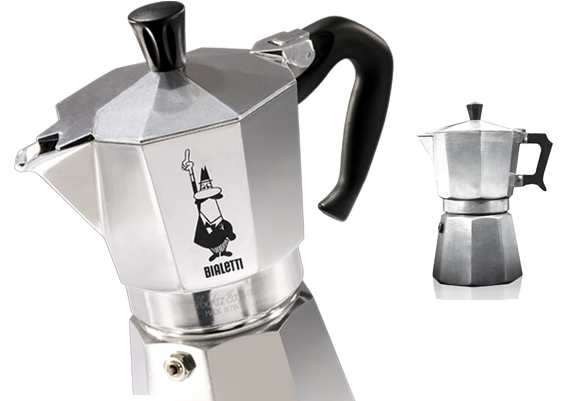 The Italian man who made the aluminium coffee pot famous received an unusual tribute at his funeral – as his ashes were poured into a coffee-pot shaped urn.
Renato Bialetti, 93, saw international success with the stove-top Moka coffee pot, created by his father Alfonso, with more than 300 million of the distinctively-shaped pots sold around the world.
More than 200 people gathered at Bialetti's funeral, where the iconic Moka urn took centre stage at a Catholic church in his hometown of Casale Corte Cerro, The Local reported.
The decision to include Bialetti's business at his funeral was taken by his three children, Antonella, Alfonso and Alessandra, who chose a fitting way to honour the father.
Taking the business over from his father, who patended the product in 1933, Bialetti decided a marketing campaign was needed to make the pots a feature of every household.
His campaign saw him buying up billboards, increasing advertising, and including a small caricature of himself on each one, when he took over in 1947.
Having made the company a massive success, the Bialetti family then sold it in 1986 to an Italian company.