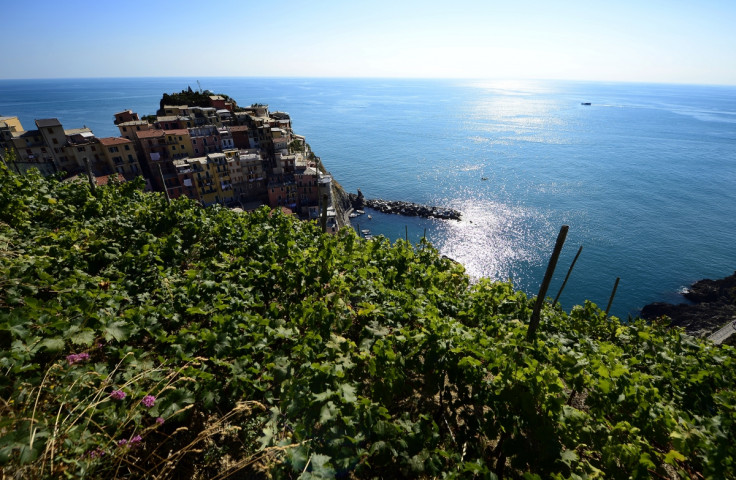 Italy plans to place a quota on the number of tourists allowed in the picturesque fishing villages of the Cinque Terre Park, after locals complained the current crowds of visitors are unsustainable. Nestled on the rugged Italian Riviera coastline, the centuries-old seaside villages of Monterosso, Corniglia, Vernazza, Manarola and Riomaggiore attract about 2.5 million people a year.
Authorities of the park encompassing them would like to cut the number down to 1.5 million, to safeguard the UN world heritage area renowned for its breathtaking cliffs and pastel-coloured harbours.
"It may seem an eccentric idea at a time when the general trend is to boost tourism," Vittorio Alessandro, the head of the Cinque Terre National Park, told La Repubblica newspaper. "But for us this is now a question of survival. Tourism can't turn into social stress."
From this summer, the park plans to introduce a cap to daily entrances and regulate access to the different coastal trails through a dedicated app. The move came on the back of an online petition titled Save The Cinque Terre From Mass Tourism launched in September.
"In the past few years the Cinque Terre has boomed in popularity amongst international travellers and is suffering the consequences of unsustainable (and unrestricted) mass tourism," read the petition in English, Italian and Chinese.
"Large tour groups, from cruise ships docked in nearby La Spezia but also organized day trips from other Italian cities, with itineraries allowing just a few hours to visit the Cinque Terre are congesting the tiny villages and their narrow streets and overwhelming public transportation and refuse collection."
It attracted only 1,200 signatures which were however enough persuade authorities to take action. "It is a beautiful part of the world, and worth protecting both for the quality of life of its current inhabitants and for future generations," commented British signatory Meg Chesshyre.