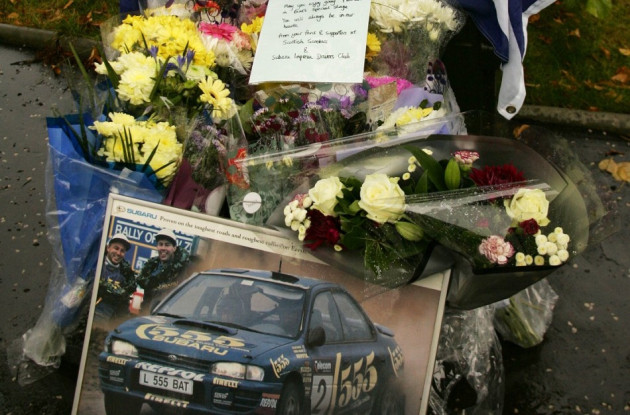 Champion rally driver Colin McRae was to blame for a fatal helicopter crash which killed four people.
Rally car racer McRae died along with his son Johnny, 5, Johnny's six-year-old friend Ben Porcelli and Graeme Duncan, 37, when McRae's helicopter crashed in Mouse Valley, near the MaRae family home in Lanark, Scotland.
An inquiry into the 2007 disaster found McRae was flying too low and too fast in the moments before the craft came down in trees.
Sherrif Nikola Stewart labelled McRae's flying was "imprudent" and "unreasonable."
"The deaths and the accident resulting in the deaths might have been avoided had Mr McRae not flown his helicopter into the Mouse Valley," she said.
"Such a precaution would have been entirely reasonable. There was no necessity to enter the Mouse Valley. There were no operational or logistical reasons to enter the Mouse Valley.
"Mr McRae chose to fly the helicopter into the valley. For a private pilot such as Mr McRae, lacking the necessary training, experience or requirement to do so, embarking upon such demanding, low-level flying in such difficult terrain, was imprudent, unreasonable and contrary to the principles of good airmanship."
Video shot on a camcorder by Porcelli from the helicopter immediately before the incident was used during the inquiry.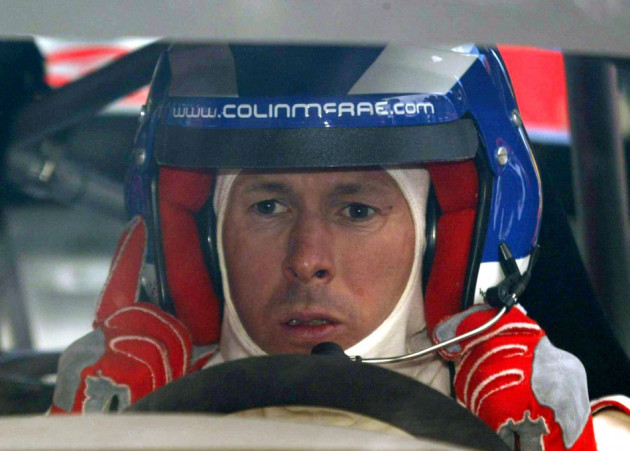 McRae became the youngster ever World Wally Champion in 1995 as part of Subaru team which went on to win a total of three consecutive manufacturers' titles with him in the team.
Famous for driving at the limits of his own and the car's capabilities, McRae was hugely popular with fans of the sport. That earned him the nickname "McCrash" for the number of incidents involving his car.
McRae's family said they hoped to "move forward" after the findings. They call for flight data recorders to be fitted to private aircraft to aid crash investigations.
"We still believe we will never know what caused the crash but we were never in any doubt as to Colin's prowess as a fine pilot, said father Jimmy McRae in a statement.
"Everybody knows from Colin's rallying career that safety is always an issue and that his reactions and eye and hand co-ordination were world-class."