Cologne attacks: Pakistani and Syrian foreigners assaulted as vigilante gangs take to streets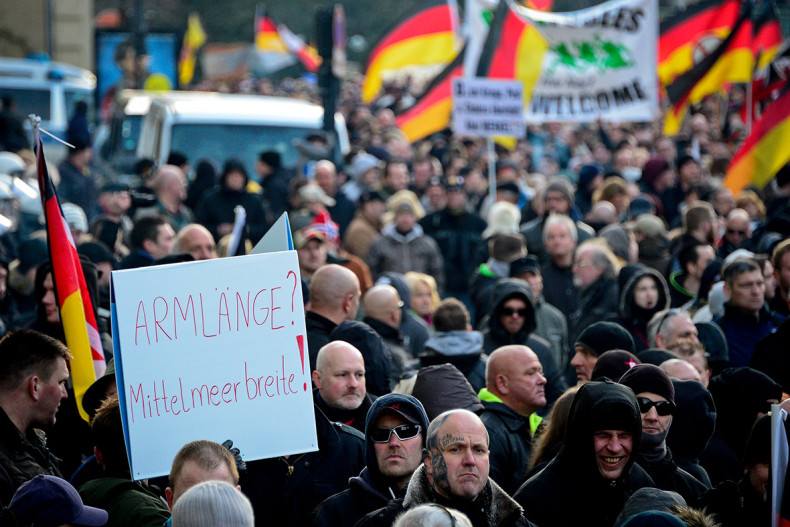 A group of six Pakistani men have been attacked in Cologne, and a Syrian national was assaulted in a separate incident. This follows mass sexual assaults on New Year's Eve by a group of men described as being of "North African or Arab appearance."
Police said a group of around 20 people attacked six Pakistani nationals on the evening of Sunday (10 January) outside Cologne's main train station, the site of the New Year's Eve attacks. Two of the victims were taken to hospital after the attack.
Shortly afterwards, a 39-year-old Syrian was attacked by a group of five people. The man was injured but did not require hospital treatment. Police have not confirmed if either of the attacks were racially motivated.
On Sunday, police received a tip-off about groups which were "specifically looking for provocation" and deployed extra officers to the city centre and altstadt (old town), Deutsche Welle reported.
On Sunday, Cologne's Express newspaper reported that local hooligan groups were arranging in secret on Facebook to meet in Cologne to "clean up". Protesters from far-right group Pegida were dispersed by police using water cannon on Saturday, after attacking police at a protest against the New Year's Eve attacks.
The attacks come after police on Sunday revealed that they had received allegations of 516 sexual assaults and robberies in Cologne on New Year's Eve.