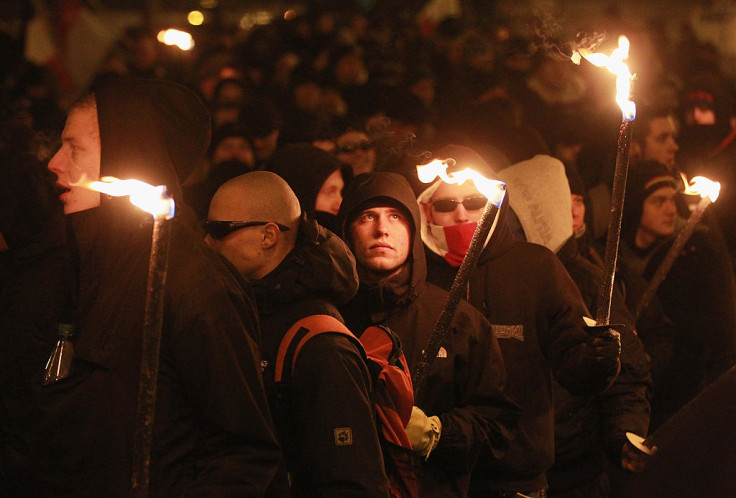 Cologne police have banned a protest by the neo-Nazi NPD (National Democratic Party), which they intended to mark the anniversary of the mass sex attacks in Cologne on New Year's Eve. Police said in a statement the ban was imposed because of a "serious security threat, which cannot be averted otherwise".
The protest had been planned to take place in front of the city's cathedral, where during 2015 New Year's Eve celebrations, hundreds of women were attacked and sexually assaulted by men described as being of Arab or North African appearance.
The attacks saw a wave of opposition to Chancellor Angela Merkel's refugee policies, after more than a million asylum seekers and immigrants entered the country in 2015.
Anti-immigrant group Pegida held a rally outside Cologne cathedral days after the attacks in a bid to whip up support, which was met by a counter protest by left wing groups.
Police have drafted in thousands of extra officers and boosted security measures ahead of this year's New Year's eve celebrations.
Founded by German far right factions in the 1960s, the NPD party is known for its affiliation with skinhead groups and the extreme right supporters alleged to be behind attacks on refugee centres.
German authorities have made several attempts to ban the group, with a bid in 2003 failing after it was revealed the group had been infiltrated by security services.
It has lost support in recent years as the anti-immigrant AfD party has grown in popularity, losing its only state parliament seat in Mecklenburg-Western Pomerania in regional elections in September.