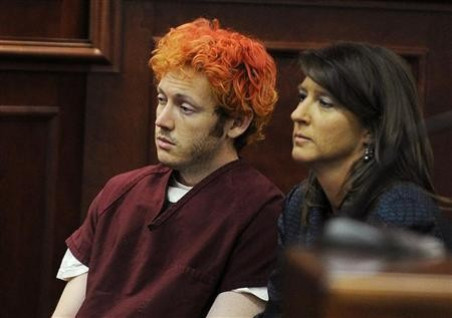 Colorado cinema shooting suspect James Holmes has been unable to attend a scheduled court hearing, with reports suggesting he is hospitalised following "half-hearted" suicide attempts.
Judge William Sylvester agreed to move the hearing to 10 December after Holmes' lawyers said he was "is in a condition that renders him unable to be present in court".
Holmes' attorney Tamara Brady told the court: "What occurred was midday yesterday. We were informed of a situation that involved a trip to a hospital.
"It's not as simple as a migraine."
Defence attorneys did not specify his condition, saying his medical or psychiatric statuses were privileged information.
Holmes is charged with killing 12 people and injuring at least 58 after opening fire in a crowded cinema in Aurora, Colorado on 20 July.
Law enforcement officers close to the case told Denver media Holmes was in hospital following a series of "half-hearted" suicide attempts.
According to CBS's Brian Maass, these include running into the wall of his prison cell and jumping off his bed.
Another local television station, ABC7, reported Holmes was hospitalised after intentionally pounding his head against the walls and floor of his jail cell.
The same station suggested Holmes' actions were more due to his mental state, rather than legitimate suicide attempts.
Holmes, 24, is being held without bail and has yet to enter a plea. His lawyers have not said if the will pursue an insanity plea during the case.
Holmes attempted to call a psychiatrist less than 10 minutes before the shooting took place at a midnight screening of The Dark Knight Rises in Aurora.