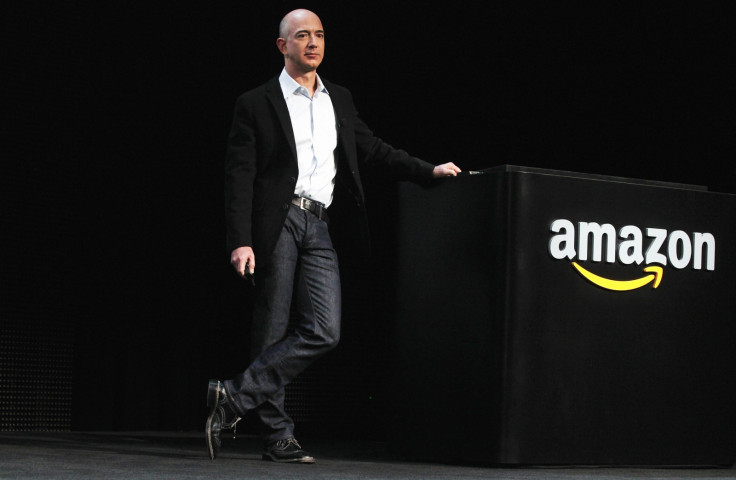 Amazon founder and chief executive officer Jeff Bezos, with a net worth of $65.05bn (£49.5bn), has edged out Warren Buffett by $32m to become the world's third-richest person.
Bezos's wealth increased by $5.4bn in 2016, with Amazon being the major source of profit, according to Bloomberg Billionaires Index. Amazon has derived gains from several areas including its quick delivery service, cloud services and gadgets such as Kindle and the Echo Bluetooth speaker.
In April this year, Amazon posted its biggest-ever income, with first quarter sales surging 28%, including a 64% rise in Amazon Web Services. The company's Prime membership model is also responsible for higher profits. Brian Olsavsky, chief financial officer at Amazon, said Prime is showing success overseas too as Amazon expands its service in Europe and Japan.
Amazon recently disclosed that its Prime Day sale was its biggest sales day ever with worldwide orders rising more than 60% over 2015. It sold a record number of gadgets, although it remains unknown as to how many people signed up for the $99 annual subscription. The Fire TV stick was the best-seller.
In addition to that, the company's cloud service generated revenues of $2.57bn, up from $1.57bn in 2015. Analysts claim the second-quarter will see a rise in profit to $28bn or $30.5bn.
Bezos is now behind Spain's Amancio Ortega with $73bn, and Microsoft's Bill Gates, who tops the list as the richest person in the world with $89bn.
Buffett's charity has somewhat helped Bezos in taking the third position in the list. Recently, Buffett donated about $2.2bn to the Bill & Melinda Gates Foundation. Buffett contributed 15 million Class B shares of his Berkshire Hathaway's stock to the foundation. In 2006, Buffett pledged to provide 500 million shares and each year he gives 5% of the remaining amount.