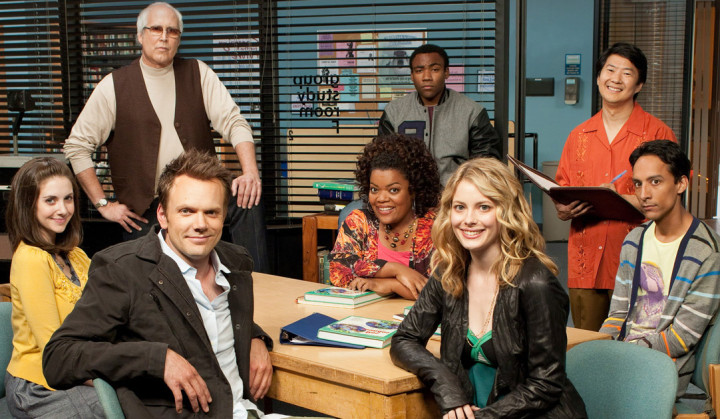 Sony Pictures Television's president of programming and production Zack Van Amburg has confirmed that #SixSeasonsAndAMovie will happen.
Yahoo picked up the show cancelled by NBC earlier this year for a sixth season and Van Amburg confirmed in an interview with The Hollywood Reporter that plans for a film are also being formed.
#SixSeasonsAndAMovie is a hashtag that has been used regularly by Community fans over the years as the show faced the axe multiple times and its cult following clung to hope of a future for the comedy.
Asked about where Community goes following its sixth season, Van Amburg said: "I don't know, let's see how our movie does! Isn't that our plan? There's no way we're not making the movie now!
"I think once we make the movie, let's look up and decide how much more Community the world wants. We promised six seasons and a movie, how much more do you want?! [Laughs.]
"I'd be lying if I told you that we have not had some very early and preliminary conversations that are very exciting about what a potential movie could be and who might direct it. It's early but it's completely in our thought process."
But would the film be streamed on Yahoo Screen (as the sixth season will) or will it be released theatrically? "I don't know; that's the part that is preliminary. It was not part of our Yahoo conversation. We were singularly focused on getting the series picked up but I think anything is possible."