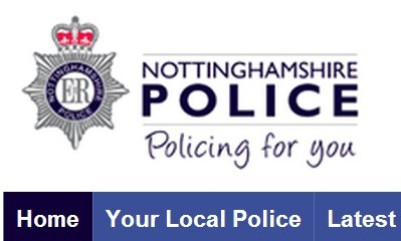 A police office who illegally used a police database to pry into the private lives of his lovers has been jailed for eight months.
Former PC Robert Kirk ran nearly 500 searches on Nottinghamshire Police's central computer. His targets were past and current lovers.
Kirk abused his position by tapping into the system, despite passing high-level clearance checks to work in the force's intelligence unit, handling ultra-sensitive information, a court heard.
He was uncovered after senior officers became suspicious and mounted an internal investigation in 2010. In April 2011, Kirk was suspended, then charged with misconduct in a public office.
He pleaded guilty at Derby crown court and resigned from the police - after 27 years in the force.
DI Rob Allison said: "The sentence handed down to Robert Kirk should send a clear message that no one is above the law.
"Kirk repeatedly exploited his position, which gave him access to confidential information not just about the individuals he had become personally involved with but potentially many hundreds of people.
"Trust and integrity are paramount to the Police Service, and action will be taken against those individuals whose conduct falls below the standard that the public would expect of officers.
"After 27 years' service he has lost his job and now he must serve a prison sentence, which is perhaps the greatest indignity to befall any serving police officer."