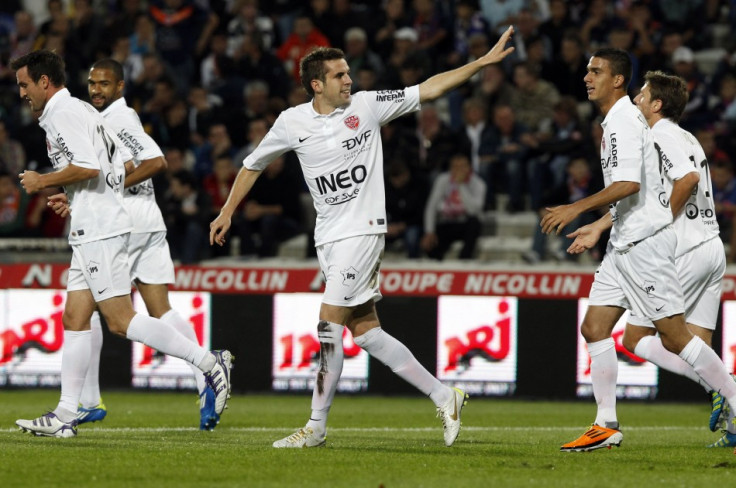 Benjamin Corgnet has claimed that he is yet to enter into talks with Chelsea, as the Dijon midfielder considers his future.
Corgnet has starred for the club since moving from French outfit Monts d'Or Azergues in 2010, and the 24 year old has said on a few occasions that he is ready to step up and play for a side that can offer higher ambitions.
Chelsea were said to be scouting Corgnet, and while the midfielder is hoping to get his first mention for the France national side, he has admitted that he has no idea which club he will end up playing for after the next transfer window.
"I now have a lot of ambition," Corgnet explained to Sky Sports. "With [player agent] Jean-Pierre Bernes, I now can go to the highest possible level. Les Blues are really too far away so far.
"If I go on this way and Dijon get salvation, the best solution would be for me to leave. Chelsea? Everyone is talking about that, considering the special links between Dijon and the Blues.
"But there is nothing so far. Frankly, I don't know what I will do in the future."
Chelsea are hoping to continue to build on their squad in the next transfer window; Andre Villas-Boas has admitted as much in recent weeks, and with the side hoping to continue to bring younger players in and rebuild, Corgnet would provide good back up for the centre of the squad.
At a bargain price of £6 million, Chelsea have paid a lot more for players in Corgnet's position, and Villas-Boas revealed that money would be no option if the club came across the right player in January.
Chelsea are also said to be on the lookout for defenders, after their 5-3 loss to Arsenal during the season, as well as the club having to cope with Alex leaving after his transfer request was accepted. And with Nicolas Anelka close to agreeing to a deal to move to China, they will be searching for a striker to support Fernando Torres, Daniel Sturridge and Didier Drogbe as well.