A shocking intelligence dossier claiming to show close links between officials within the Russian government and President-elect Donald Trump has been met with a wall of criticism from national security experts and political players alike.
The explosive – unverified – report published by Buzzfeed on 10 January, was supposedly authored by a former MI6 agent whose identity is unknown. It accused the incoming US commander-in-chief of "perverted sexual acts" and being part of an "extensive conspiracy" with the Kremlin.
The revelations followed a CNN splash, released on the same day referencing the same files, which alleged the Russian government had collected a slew of "personal and financial information" on Trump for the purpose of blackmail – a technique known in Moscow as "kompromat".
Yet commentators with extensive backgrounds in national security have cast doubt on the validity of the document by claiming it lacks clarity, relies solely on human intelligence and could be a fabrication – even if US intelligence appear to be taking the claims seriously.
"With sources redacted, no covernames, no confidence markings, good luck working out which stories are true and which are made up," Matt Tait, a former security expert with UK intelligence wrote on Twitter in a lengthy thread about the report.
He said it contains "many outlandish claims" and "few attempts to systematically analyse source credibility" and noted it reads like an "ex-MI6 guy has likely some good contacts and some bad ones, but no analytic support to systemically distinguish them".
Meanwhile, David Wells, another former GCHQ expert, said the report was "not a polished assessment" but rather a "collection of source reports with no indication of reliability". He warned: "Something sounding feasible/credible [is] not the same as being credible."
Some of the bigger revelations from the leak include accusations Trump's team held clandestine meetings with Kremlin officials, that he paid bribes to further business interests and – the one that threatens to overshadow everything – he had a passion for so-called "golden showers".
On a political level, the claims have been strongly denied by both Trump and his special counsel Michael Cohen, named in the report as having met with Russian contacts in Prague in August 2016.
"Clearly the person who created this did so from their imagination or did so hoping the liberal media would run with this fake story for whatever rationale they might have," Cohen told Mic, later posing a photo of his passport with a denial he had ever visited Prague.
Trump slammed the report as "fake news" and said it constituted a political witch hunt.
Danny Moore, a threat intelligence expert at Verisign, said the document contained "unverifiable sourcing, internal inconsistencies and outlandish claims [that] should raise lots of veracity issues". He tweeted: "The whole report is resounding proof of one crucial rule: intel is dangerously difficult to assess without a lot of context."
Despite the worry that something is amiss, the highest echelons of the US government appear to be paying attention, with some officials – including president Barack Obama – having already been briefed on the leaked files. It is also believed FBI head James Comey has also been given a copy.
Additionally, in yet another shocking admission the Guardian has reported the FBI, in summer 2016, applied for a warrant from the secretive foreign intelligence surveillance (Fisa) court to "monitor four members of the Trump team suspected of irregular contacts with Russian officials".
Yet Nicholas Weaver, a leading security expert at the International Computer Science Institute (ICSI), noted he was not surprised many news outlets refused to publish the Russia/Trump report as it is essentially made up of "unsubstantiated accusations that Trump is practically a Russian agent".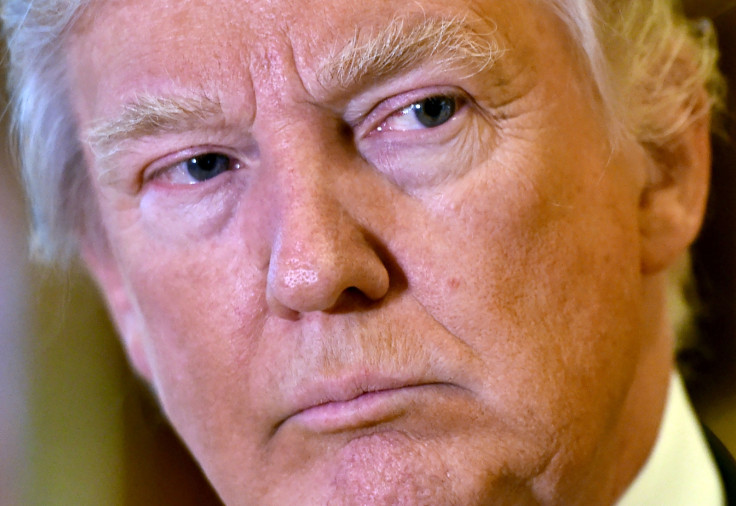 Meanwhile, Lawfare commentators Benjamin Wittes, Quinta Jurecic and Susan Hennessey, each with extensive knowledge of national security issues in the US, published a joint blog post urging readers to "slow down and take a deep breath" before jumping to conclusions.
"We shouldn't assume either that this is simply a 'fake news' episode directed at discrediting Trump or that the dam has now broken and the truth is coming out at last," the article read. "We don't know what the reality is here, and the better part of valour is not to get ahead of the facts."
In the face of mounting criticism, Buzzfeed's editor-in-chief said the publication released the unverified files in full so "Americans can make up their own minds" about the allegations contained within. He added the choice to publish "reflects the job of reporters in 2017".
A spokesman for Russian president Vladimir Putin dismissed the unverified report's allegations. "The Kremlin has no compromising dossier on Trump, such information isn't consistent with reality and is nothing but an absolute fantasy," said Dmitri Peskov, according to the Associated Press (AP).