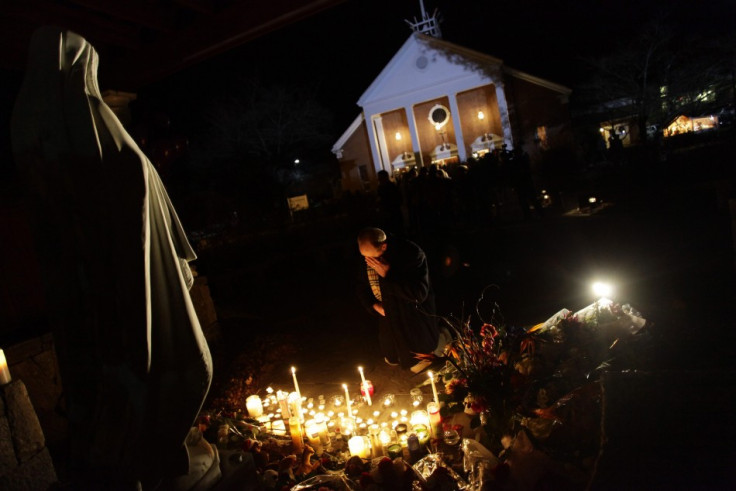 The father of the gunman and lone shooter who killed 26 people including 20 children at the Sandy Hook Elementary School in Newtown has released a statement as Connecticut authorities revealed the names of the victims.
"Our hearts go out to the families and friends who lost loved ones and to all those who were injured," said Peter Lanza in a statement. He is a tax director and vice-president at GE Energy Financial Services, according to his LinkedIn profile.
"Our family is grieving along with all those who have been affected by this enormous tragedy. No words can truly express how heartbroken we are.
"We are in a state of disbelief and trying to find whatever answers we can. We too are asking why.
"We have cooperated fully with law enforcement and will continue to do so.
"Like so many of you, we are saddened, but struggling to make sense of what has transpired."
The Lanza couple divorced in 2009, according to court filings in Stamford.
Meanwhile, Nancy Lanza's brother and the gunman's uncle also released a statement for the families of the victims.
"On behalf of Nancy's mother and siblings, we reach out to the community of Newtown to express our heartfelt sorrow for the incomprehensible loss of innocence that has affected so many," said James Champion, an ex-policeman who lives in Kingston, New Hampshire.