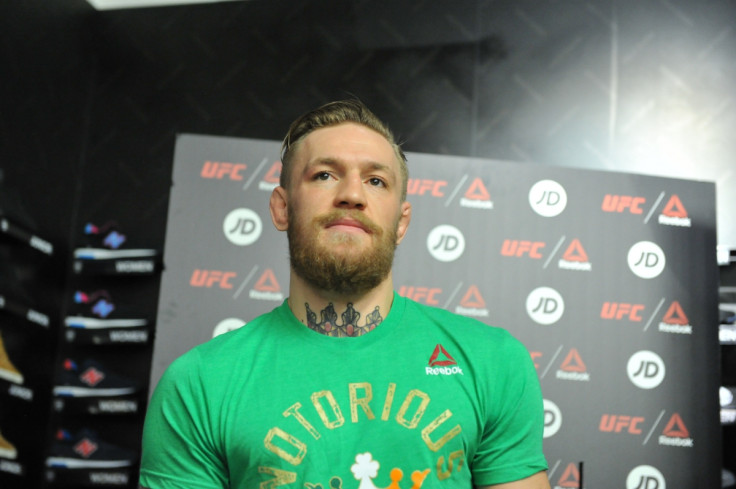 UFC fans will flock to the fight capital of Las Vegas, Nevada, in their thousands this weekend for one of the company's most-hyped contests ever, between reigning featherweight champion Jose Aldo and fiery challenger Conor McGregor at the MGM Grand Garden Arena.
Where to watch
In the United Kingdom, fans can watch live coverage of UFC 194 on BT Sport 2 from 3am on the morning of Sunday 13 November. The preliminary fights can be viewed on the same channel two hours earlier, while the online action gets underway at 11:30pm. Those with a subscription to UFC Fight Pass can also stream the action online.
Overview
It has been 10 years since featherweight master and pound-for-pound king Aldo last tasted defeat, but he is likely to face a real test here as he pits his considerable skills against arguably the most colourful and confident character in all of combat sport. This fight was initially scheduled to take place in July, but for a rib injury sustained by the champion during training.
Undeterred, the 27-year-old Dubliner – nicknamed 'Notorious' – instead went head-to-head with accomplished grappler Chad Mendes and emerged from the octagon at UFC 189 as interim champion, following another display of his sheer power and formidable striking ability. That second-round victory was not without his problems, however, as McGregor was generally seen to have struggled badly early on. Aldo's last outing was also against Mendes, with the duo's second meeting in Brazil winning Fight of the Year honours in 2014.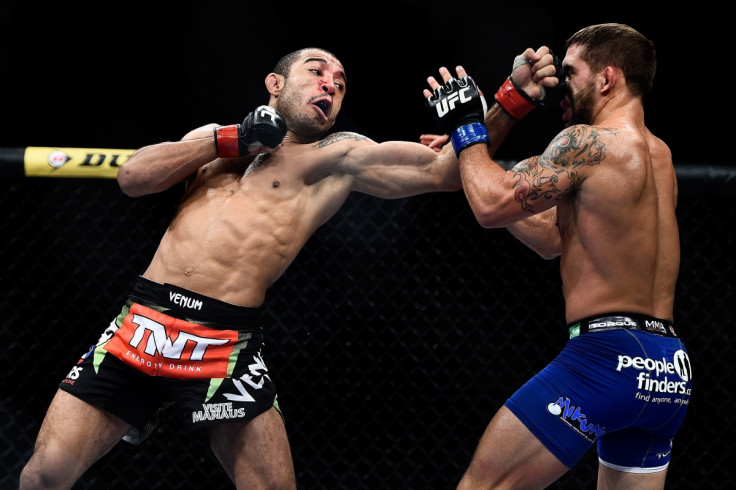 What they've said
Jose Aldo: "This won't be my last fight. I think I still have other opponents to face. If the fight stays standing, I will knock him out. If he goes to the ground, I'll submit him. This night will be perfect, and I will win."
Conor McGregor: "I visualise entering the contest unpredictable. I will pressure him. I will evade him. I will strike him with every limb. The knee, the heel, the fist, the elbow. I will be a ghost in there. He will think I'm there and then I'm not there. He will think I am not there and then I am there. I'm going to put on a masterpiece for this fight. This will prove my point that I am the number one.
"I feel within four minutes the shots will have landed. It's on him after that. I feel anything after that four-minute mark of the first round will be a formality. It will be on him, where he is mentally, where he is physically and how much he truly wants this. I see him crumbling towards the end of the first or not answering the bell for the second. But it will be wrapped up inside one."
Records
Aldo: 26 MMA fights, 25 wins (14 via knockout)
(W) Chad Mendes - unanimous decision - October 2014
(W) Ricardo Lamas - unanimous decision - February 2014
(W) Chan Sung Jung - technical knockout (punches) - August 2013
McGregor: 20 MMA fights, 18 wins (16 via knockout)
(W) Chad Mendes - technical knockout (punches) - July 2015
(W) Dennis Siver - technical knockout (punches) - January 2015
(W) Dustin Poirier - technical knockout (punches) - September 2014
Betting odds (William Hill)
Main card
Jose Aldo vs Conor McGregor
Chris Weidman vs Luke Rockhold
Ronaldo Souza vs Yoel Romero
Demian Maia vs Gunnar Nelson
Max Holloway vs Jeremy Stephens