ConsenSys digital identity and wallet system uPort integrates with Digix Gold platform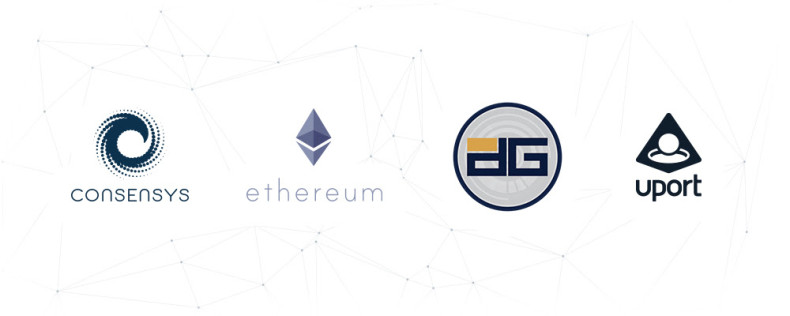 ConsenSys, the Brooklyn, New York-based blockchain massive is integrating its identity and digital assets wallet, uPort, on the Digix Gold platform.
Both the ConsenSys studio and Singapore's Digix Global have a common foundation in Ethereum's rich and stateful decentralised smart contracts protocol.
ConsenSys spawns, coordinates, incubates and accelerates blockchain focused Spoke Ventures (SV's) via internal development, merger & acquisition, investment and joint venture. It said uPort represents the next generation of identity systems: the first identity system to enable self­-sovereign identity, allowing the user to be in complete control of their identity, digital assets and personal information.
The uPort attestation system allows third party authorities as well as peers to validate the user's information creating both a rich social fabric as well as powering solid KYC/AML systems in the financial sector. As a wallet, it uses high standards of security and encryption and a selective disclosure system to give the user a total overview over which of their peers, business partners or counterparties can access their information.
Digix Gold represents a new paradigm for the tokenisation and storage of gold, whereby it can be stored, sent, and received with an Ethereum wallet, and its ownership verified in real­time by searching the Ethereum blockchain.
The Digix Proof of Asset (PoA) protocol usesEthereum and the Inter Planetary Files System (IPFS) to track an asset through its chain of custody. This allows for the open and public verification of an asset's existence without a centralised database.
Kai Chng, CEO of Digix said in a statement: "We at Digix felt that moving to a more formal relationship with ConsenSys would expedite our development on Ethereum. We share a similar vision with ConsenSys in building and nurturing the community. This formal initiative will allow our developers to build a stronger ecosystem with less redundancy."
Anthony Eufemio, CTO of Digix, said: "The ConsenSys wallet library is unique because of the mnemonic features, giving users a handy way of storing private keys just by memorising or scribbling down 12 words. This has already been integrated as a feature in the Digix wallet. uPort is also excellent for Digix's platform because it gives users the ability to personalise their Ethereum wallets to a greater extent."
Christian Lundkvist, co­founder of uPort said, "A relationship between ConsenSys and Digix will create a powerful merging of the technological offerings of both organizations. Digix is pioneering the tokenisation of digital assets." ­­­
Joseph Lubin, founder of ConsenSys added: "We have been fans of the vision and product roadmap of Digix for quite a while. And we continue to be impressed with the level of expertise of our partners at Digix."