The contactless revolution: Visa study claims mobile payments 'tripled in the past year'
In the UK, more than half the people surveyed (58%) used contactless cards this year.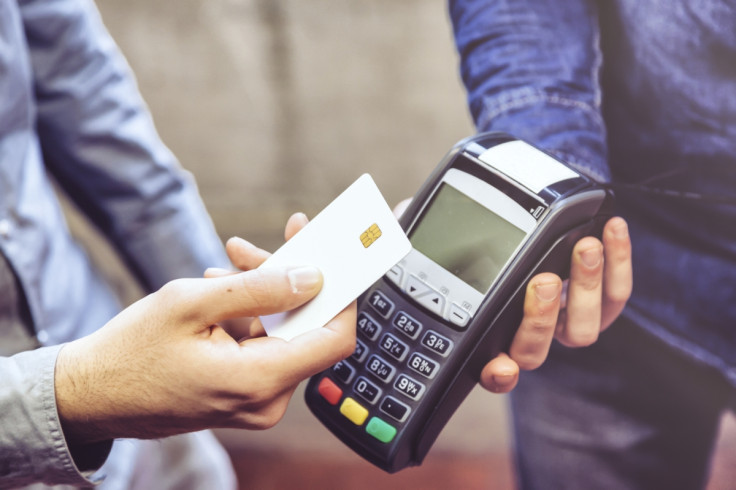 It may come as little surprise, but the popularity of using smartphones, tablets and wearables to make digital payments is rocketing. From buying a takeaway for dinner to paying the landlord, a new study by Visa claims the number of consumers making such payments has tripled in the past year.
The research in question, Visa's annual Digital Payments Study, surveyed more than 36,000 online consumers in 19 European countries and was conducted to analyse how adoption of digital payments has shifted in the last 12 months.
Released on 12 October, the study indicated that mobile banking activity is increasing across all age groups. For the first time, Visa reported, more than half of European respondents in all age brackets are using mobile banking without a second thought.
The 2016 research concluded that 54% of consumers surveyed regularly use a mobile device to make payments for a range of activities, compared to just 18% who were asked whether they used mobile payments to pay for everyday goods and services in the same study last year.
Nearly three quarters of respondents (74%) in the UK said they regularly use their smartphones to make payments. More than half of these users use their device to transfer money to friends and family (59%) and just under half use it to buy take-away meals (45%).
In the UK, the growth rate among older users increased by nearly 20%, Visa said. Additionally, there was a massive reduction in the number of people who claiming to have never used a mobile device to make a payment and who claimed they "no plans to do so."
"Mobile usage in all areas has increased massively over the last few years, it is definitely now a very integral part of our everyday lives. So, it's no surprise that mobile payments are now becoming more widely used," explained Mark James, Security Specialist at security firm ESET.
"Now, we have integrated biometric authentication into our phones it definitely makes it a lot safer for the end user to utilise that technology to your advantage. It makes sense that our finances will also be controlled and managed from these devices and we will definitely see more and more companies making it easy for us to pay on mobile devices."
The rise in contactless
Alongside the spiking adoption rates of mobile payments was greater integration of contactless technology. The research indicated that, across all age groups, contactless payments are now viewed as normal. In the UK, more than half the people surveyed (58%) used contactless cards this year, up from 20% in 2015.
"The uptake of contactless cards has made a significant impact on normalising digital payments in the minds of British consumers, regardless of age," said Kevin Jenkins, managing director of Visa UK and Ireland. "The near-ubiquity of contactless card usage is gradually helping everyone engage with newer ways to pay, including mobile banking."
© Copyright IBTimes 2023. All rights reserved.