Contestant accidentally shoots partner in the neck with flaming arrow in America's Got Talent
A visibly shocked Simon Cowell asked the contestant to get medical help immediately.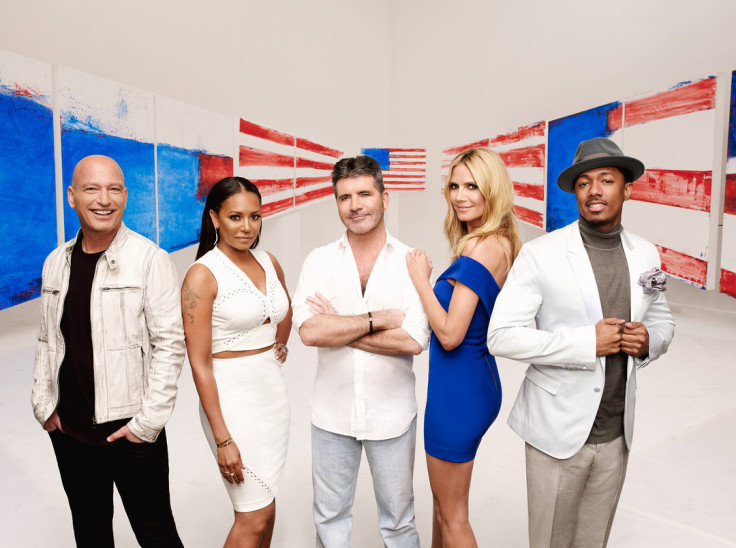 America's Got Talent season 11 has a terrifying moment in Tuesday's (2 August) episode when a stunt goes horribly wrong and a contestant is shot in his neck with a flaming arrow. Sideshow performers Ryan Stock and Amber Lynn met with an unexpected accident during the second week of the reality show.
Stock was performing some daredevil stunts by swallowing swords. His partner and fellow performer Lynn was supposed to hit a target that was in his mouth. But plans went wrong when Lynn failed to hit the mark and her fiery arrow hit Stock's throat instead.
Later, the performer tried to comfort the shocked audience and said: "I'm okay, it got my shirt, I'm okay". The judges of the popular reality show — Howard Stern, Heidi Klum, Mel B and Howie Mandel — were visibly shocked after the accident.
"Why are we judging this act? Amber just shot Ryan and he needs to go to a hospital now," judge and executive producer of the show Simon Cowell said after the incident.
Watch the heart-stopping clip here:
Host Nick Cannon later confirmed that Stock received medical help immediately after the accident and is doing fine. The Canadian performer also tweeted and assured viewers that he is doing well after the mishap. "We had a serious mishap tonight outage live on @nbcagt. A very unfortunate mechanical failure but I am very fortunate to walk away from it."
Stock started his career as a magician but later turned towards daredevil stunts including fire eating and pulling heavy vehicles through a hook placed in his nasal cavity and out of his mouth.
America's Got Talent airs every Tuesday and Wednesday on NBC.
© Copyright IBTimes 2023. All rights reserved.