Manchester United manager Sir Alex Ferguson once shared an interesting insight into the genesis of his transfer policy at Old Trafford.
The Premier League's longest serving manager - known for his hawkishness in the transfer market and reluctance to sanction big-money signings - acknowledged his success had come through identifying unheralded players with the potential to develop into world-class stars.
This is what the club has always done, he said. Besides, young players will always improve whereas older, established stars have little resale value.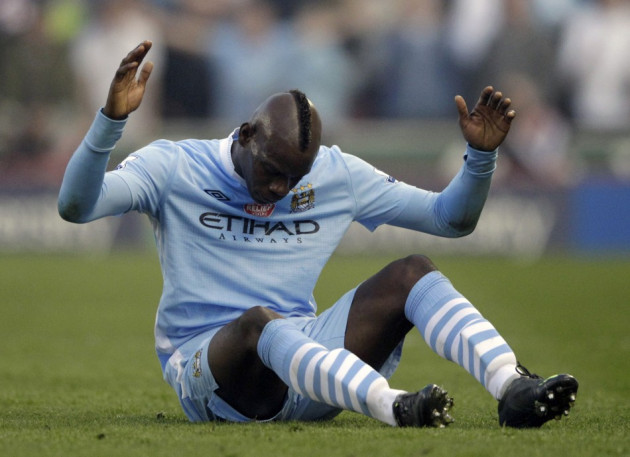 Wise words for any manager. And advice Manchester United first team coach Rene Meulensteen has cautioned Roberto Mancini to take heed of in the wake of Mario Balotelli's latest indiscretion.
In a remarkable attack on their Premier League rivals, Meulensteen claims Manchester City's backward-looking transfer policy and lack of team spirit has undone Mancini's title bid.
Balotelli's future at Eastlands remains uncertain following the Italian striker's red card against Arsenal at the weekend, and Meulensteen remains adamant the 21-year-old would never appear for Manchester United.
"City do not have a well-balanced team. They only have individuals who play for themselves," Meulensteen told Voetball International - via ESPN Soccernet. "You can see that City lack the right team spirit.
"There is no chance of Balotelli playing for Manchester United. A player who gets up to the antics he does has no place at our club. I don't believe that Sir Alex would sign a player like Balotelli. We shouldn't get in people like him - they only bring frustration."
United's lead at the top of the table was cut to five points on Wednesday after a shock defeat at Wigan. City know that if they beat United at the Etihad Stadium later this month they will have a real chance of securing the title, but Mancini insists his side are now out of contention.
The City boss also denied knowing United were playing on the same night his side defeated West Bromwich 4-0 but Meulensteen has backed Ferguson's side to close out their 20th league title.
"United are accustomed to the pressure involved in going for the title," he said. "City are in a position to win the league for the first time in a long while but that is breaking them up. I thought they wouldn't hold out to the end."