The Jamaican women's bobsleigh team's Olympic dream is still alive after a beer company has offered to buy them a new sled.
Their participation was thrown into jeopardy after their coach, Sandra Kiriasis, an ex-Olympic and European champion, threatened to take the team's sled with her after claiming she had been marginalised.
The German said she had been forced out of the team when her role was changed from driving coach to track performance analyst, giving her no access to the athletes.
Kiriasis also added she was legally responsible for the sled used by the two-woman team and would take it with her, unless she was reimbursed for it by the Jamaica Bobsleigh and Skeleton Federation (JBSF).
The JBSF, however, refused to pay her and disputed her ownership of the sled. The stand-off looked set to threaten the team's involvement in the games.
However, in a twist that would not have looked out of place in the movie Cool Runnings - which was inspired by Jamaica's men team at the Calgary games in 1988 - beer company Red Stripe has stepped forward and offered to buy the team a new sled.
The brewer made the offer on Twitter, inviting JBSF to put the cost of a new sled on "Red Stripe's tab".
"We have been gifted a bobsled from Red Stripe," JBSF president Chris Stokes told Jamaican newspaper the Gleaner.
"We have accepted their generosity and we are currently preparing the sled. The team is in competition mode and we are focused on one goal - coming to the start line prepared mentally and physically. We have had some challenges in Pyeongchang, but we stand united and thank our fans and colleagues for their unwavering support".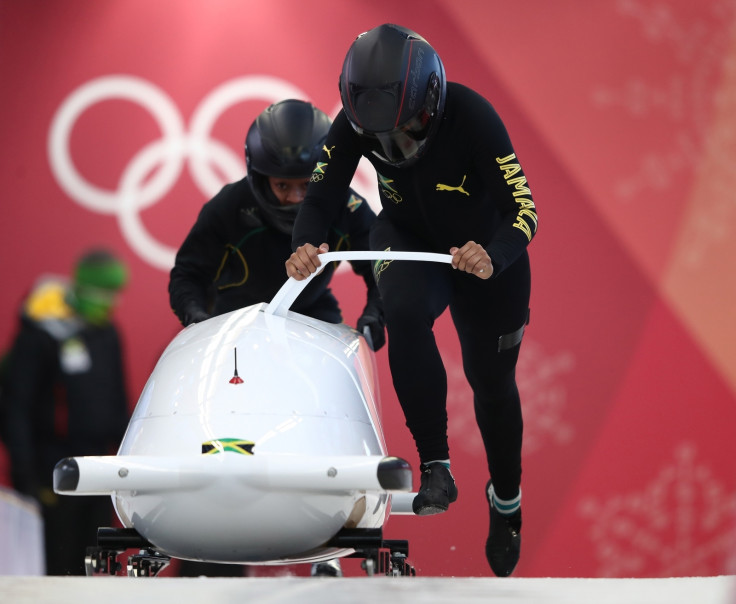 The Jamaican women hope to become the first female competitors from the Caribbean island to appear in the Winter Olympic sport, when they kick off their games on Saturday (17 February).
In December, Jazmine Fenlator-Victorian and Carrie Russell, who won gold in the 100m relay at the 2013 athletics' world championships, reached their highest-placed finish in a World Cup race by finishing seventh in Winterberg in Germany.