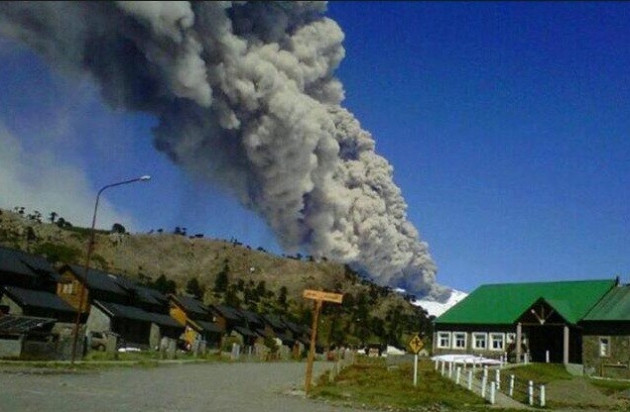 Thousands of people in Argentina and Chile are currently being evacuated from their homes because a nearby volcano is predicted to erupt.
The Copahue volcano has become increasingly active in recent days and authorities have issued a red alert because of the risk it poses.
Andres Chadwick, the Chilean interior and security minister, said around 2,240 people living within a 15-mile radius of the volcano will be evacuated.
"This evacuation is obligatory; it's not voluntary," Chadwick said.
The 9,833ft volcano sits in the Andes cordillera on the border of Chile and Argentina. Authorities said the evacuation would last for around 48 hours, but could be delayed due to rain.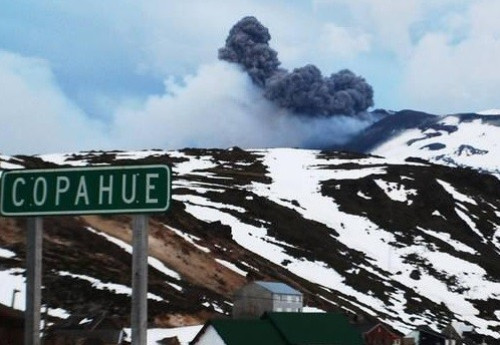 In Argentina, around 800 people living in the Caviahue mountains were ordered to evacuate after the Crisis Committee Neuquén Province issued the red alert.
They were moved 70 miles from the site into shelters organised by public agencies and the army.
A report from the National Service of Geology and Mining of Chile said: "The intensity and type of seismicity observed in recent days, in conjunction with the deformation of the volcanic building, suggest, with a high probability, that the rise of a magmatic body in the shallow layers of the volcano has entered a process of no return."
The last time a red alert was issued for the Copahue volcano was in December 2012, when it began spewing ash and lava.
The report continued: "Extrusion of dome and associated phenomena such as explosive eruptions, with intensities greater than in December 2012, are highly probable.
"Such eruptions could generate pyroclastic flows and lahars. It is recommended to focus on a radius of 15km around the active crater and on the banks of the rivers originating in the volcano."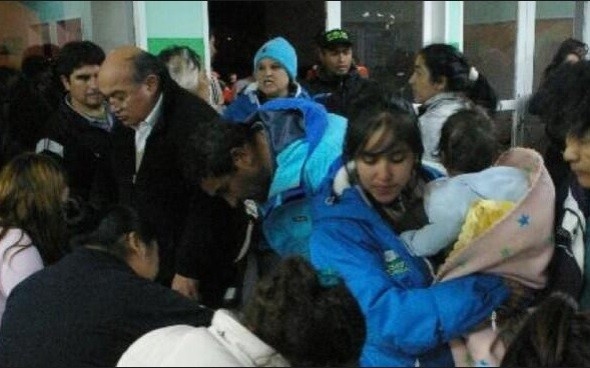 It added that the eruption process can last for a number of weeks but could take place at any moment.
Chadwick noted that while the red alert has been issued, it is not definite the volcano will erupt: "Seismic frequency has increased, so there is a risk process of erupting," Diario Buenos Aires quoted him as saying.
"This does not mean that the volcano will erupt, but it is essential red alert, [meaning we must] carry out the evacuation. Our main duty is to protect the population."