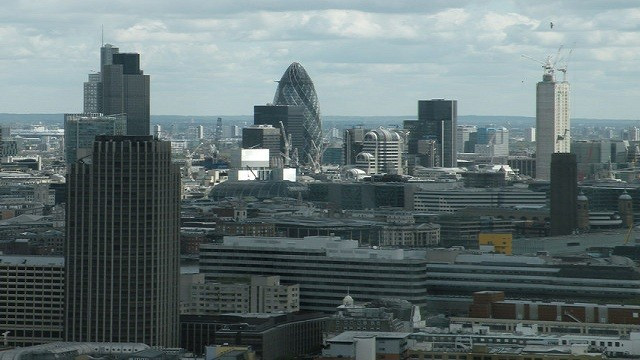 A man has plunged to his death in the City of London - the third suspected suicide in the area in the last two months and the second in the same building.
The deceased, whose identity has yet to be revealed, jumped from an upper level walkway into an antrium inside No 1 The Poultry, one of London's most renowned luxury retail complexes.
The incident took place in the complex shared by the exclusive Coq d'Argent restaurant, where a suicide took place less than five weeks ago.
Reports suggest the man jumped around lunchtime, and was wearing a suit at the time of his death. He was pronounced dead at the scene.
A probe has been launched by City of London police, but a spokesman said the death was not being treated as suspicious.
"We received reports of a man being seen to fall from a walkway inside No1 Poultry. He was pronounced dead at the scene," she said.
A London Ambulance spokesman said: "Our staff treated a man who had suffered a cardiac arrest. Sadly, the patient was pronounced dead on the scene by the doctor from the medical team."
Spate of suicides
On 12 September, father-of-one Kevan Ward, who reportedly suffered from depression, fell to his death from the nearby Willis Building.
A week earlier, businesswoman Rema Beauty Begum, who had been drinking wine in the Coq D'Argent, jumped from the restaurant's roof terrace - the third time in five years the restaurant had been the scene of suicide.
Richard Ford, a 33-year-old City worker, jumped from the terrace in 2007, followed two years later by 24-year old Anjool Malde, who took his own life after being suspended by Deutsche Bank.
Designed by design guru Sir Terence Conran, the Coq D'Argent is reached from ground-level by an escalator and then along a walkway - with a steep drop on one side. Its terrace is now closed for the winter.