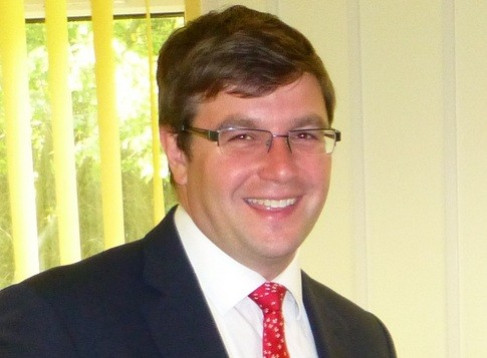 Labour has struck a blow against the government by convincingly winning the Corby by-election with a swing of almost 15 percent.
Andy Sawford turned the usually marginal Midlands seat into a solid Labour constituency by sealing a 7,791 majority, overturning a Conservative majority of less than 2,000.
The by-election was necessitated by the departure of Louise Mensch, the outspoken Tory MP who won Corby in 2010 but quit British politics in August to spend more time with her music industry husband in New York.
The biggest shock of the poll was UK Independence Party (UKIP) beating the Liberal Democrats into third place. Lib Dem candidate Jill Hope suffered the additional embarrassment of losing her deposit.
Ahead of the ballot Mensch said the result would be a verdict on her, not the Coalition government.
In his victory speech, Sawford called his win "historic" for the Labour party and declared: "Middle England has spoken and they have sent a very clear message to David Cameron. This is truly a significant result."
Under leader Ed MIliband, Labour are targeting the 'middle ground' of the electorate, traditionally decisive in which party secures power. Corby has a record of being a 'bellwether' seat which, for the past 30 years, has been won by the party which ends up in Downing Street.
A UKIP spokesman old IBTimes: "This is our best ever result and we are delighted. The message to the Coalition government is that the country is not convinced by you."
Lib Dem Hope told the BBC: "Because of the economic mess that Labour left behind, the coalition government has had to take some hard and unpopular decisions, and I accept that, because of that, we have had a difficult election and it's been a struggle."
Turnout was 44 percent - higher than the usual figure for a UK by-election.